One of the things we strive for in our more-connected-than-ever world is, well, finding connections.  We are all different in so many ways, but despite all of our differences there will always be things that we find similar that we can relate to people with.  These connections allow us to know people, even if we don't truly know them and make us all feel a little less alone because we know the things. We struggle with things that millions of people also struggle with.  Do you know what we all REALLY struggle with?  Having patience.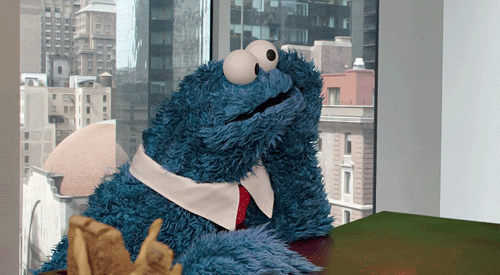 Quick question, have any of us recently decided to just do nothing but sit there (no phones) for, I don't know, 10 minutes?  This is actually something I like to do when I'm REALLY bored.  I try to have a preset time in my head and without looking at clocks, try to see how in tune my internal clock is to reality.  I almost always come in short of the time I give.  That's the case when driving, where I'm much more likely to turn in earlier to an unfamiliar place than miss my turn, because surely, it's been long enough on this road right?
Sure, our constant need for information and stimulus that we have in the information era has made it much harder for us than our ancestors, but to an extent, I'm sure they also had their own struggles with patience.  It's easier to sink into time when we are in good times, but much much harder when things aren't so good.  This year has not been such a good one for the market.
Despite what our brains "know", the shutdowns, pandemics, rising inflation, angry election cycles, and all of those testing moments have (in reality) not been around for nearly as long as the period of economic growth we saw for over a decade. While the market has been down since the start of the year, and the recession warnings continue to pile up to the point of imminence, we get a good market week like we got last week and we get the positive headlines trickling in about how inflation is slowing and how fears of a recession are overdone, and it would be easy to think that the "long" period of financial discomfort has hit its worst.  However, it's a difficult thing to look at things that are already bad and say to ourselves "things could get worse and it could take a much longer time horizon for things to start to get better."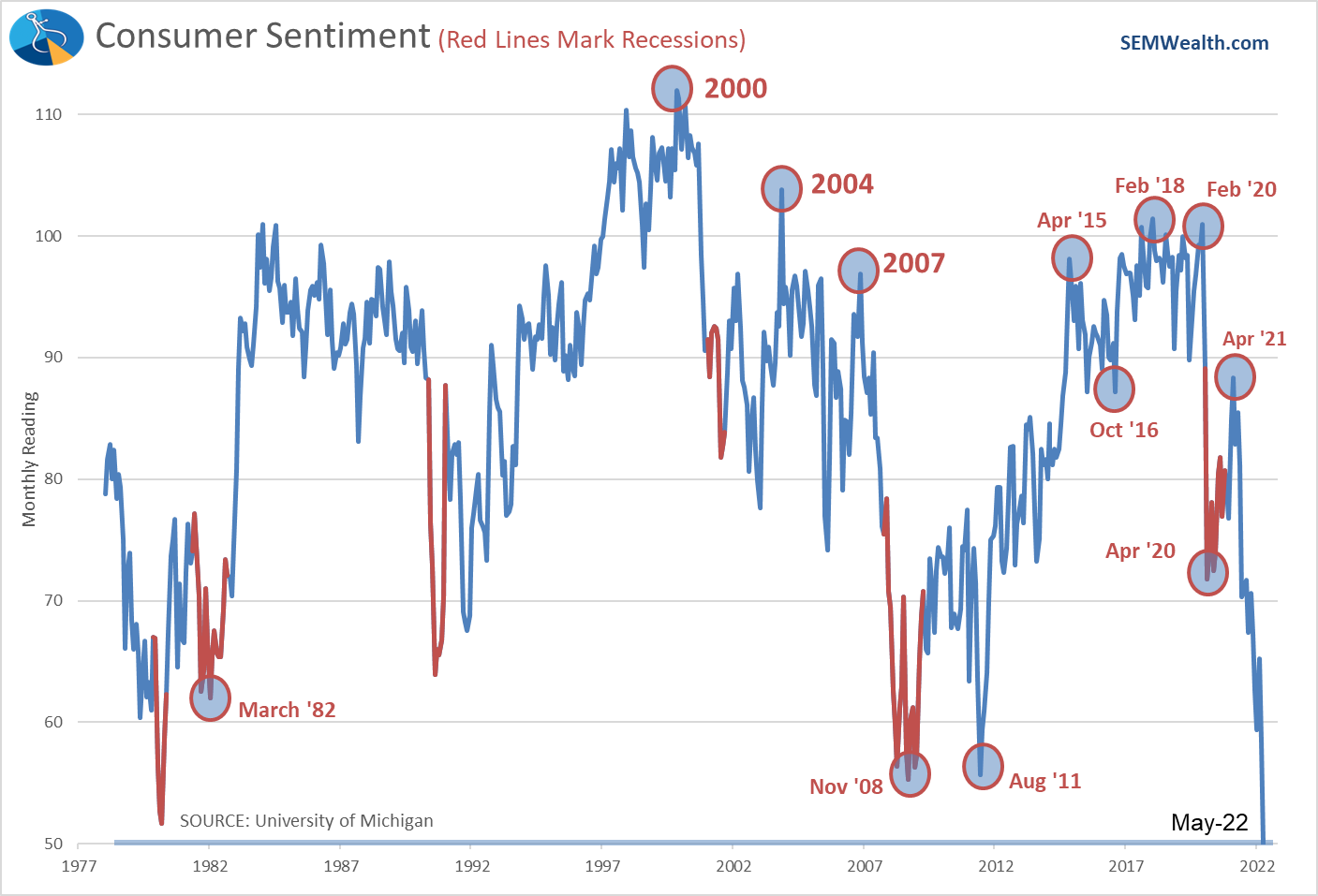 I love being optimistic.  I've found myself actively avoiding the things that make people negative on social media (mostly politics) and trying to find the light-side of what it means to be connected, which to me basically means using my social media for sports and memes.  Am I making a positive change or bettering myself with this usage?  Absolutely not.  But I'm impatient and if the bad is going to continue to drag on, and I am enough of a realist to know that fact, then what other choice do I have?  That is an important part of all of this, is while I can try my best to avoid my interactions with the bad, it doesn't do anything to actually make it go away.  Therefore, having the right level of acceptance with all of this is key.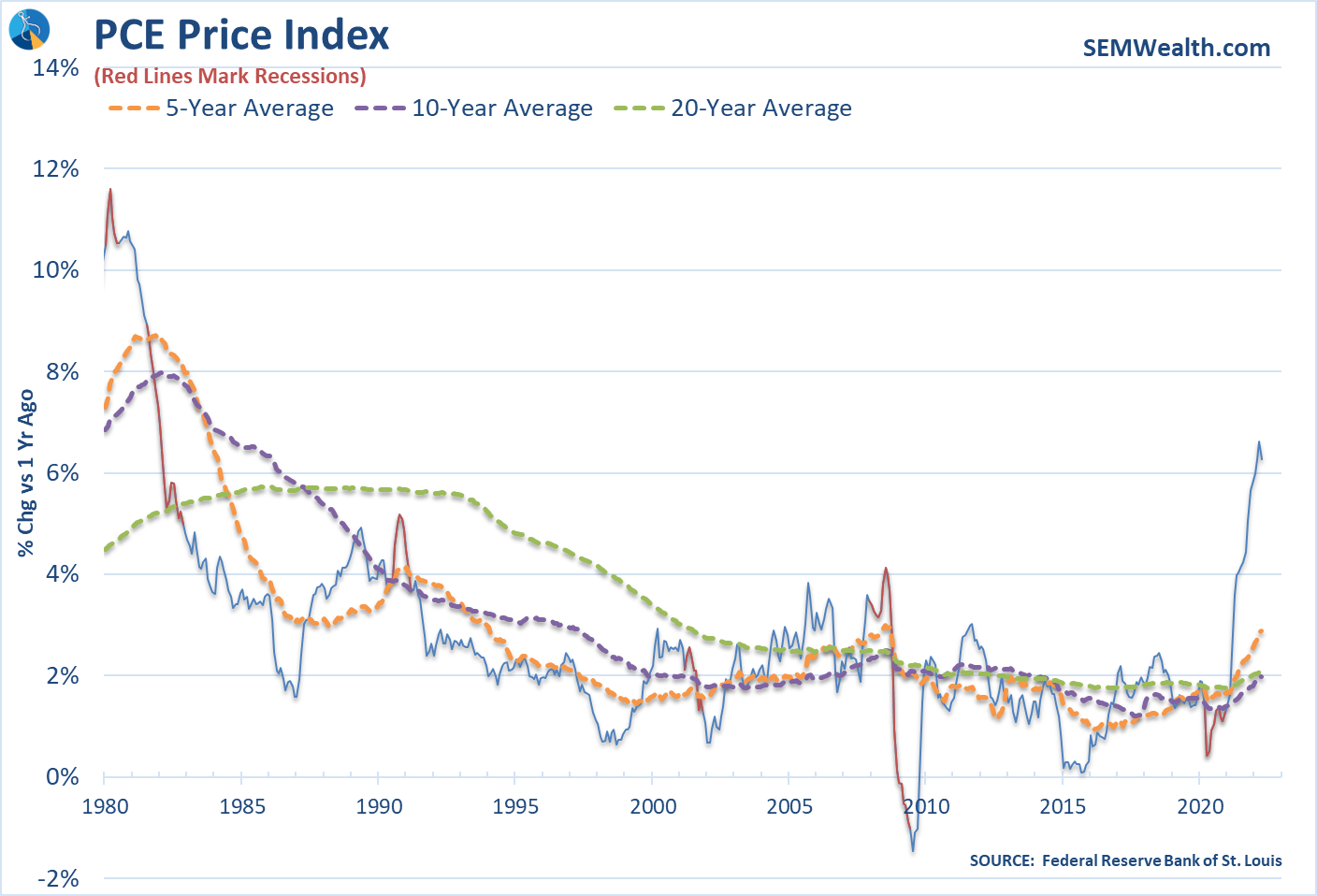 If we go back to the seemingly positive headline about inflation slowing, a lot of you would like to point out that it doesn't mean inflation has gone away.  It doesn't mean that a lot of us still won't be struggling with expensive gas and buying the things we need to survive.  You can't simply ignore it or tell yourself that you won't let inflation affect you when it's a very real and active force in your quality of life. When we are told by a Fed official that we need to calm down about an upcoming recession, we know that just smiling and going about our lives won't make the recession hit any less hard or make it go away.  Saying to have patience throughout an entire recession is a very easy thing to say when the alternative of a recession would be so much more preferable to us.
But part of having patience about the future is being prepared about our expectations.  So, while last week showed gains in the stock market, and it would be easy to point the arrow in an upward trajectory looking at the very recent trends, what we are seeing from the economic data is that things still aren't good and we should continue to have the right expectations about how much time all of this recovery will truly take.
There were no changes in our investment models last week, which means they are not being sucked into the big gains we saw in stocks. For a deeper dive into why you need to be careful with weeks like last week, see our recent "Bear Market Tips" post: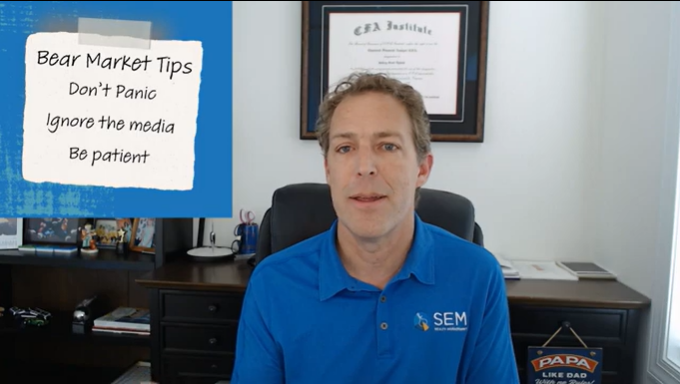 Jeff's Walk through the Charts