2020 has been a challenging year for a lot of people – feeling isolated, virtual school, job loss, losing loved ones, etc. It's been a reminder that we live in a broken world and nothing is ever promised. Some people might not have been affected too much by the changes, while others have had their live completely flipped upside down.
At the beginning of the pandemic I wasn't affected too much. I had just graduated college in December, had a job that was set up to work virtually, and moved into an apartment in February before everything shut down. I was a club volleyball coach and had our season suddenly cancelled in March. Church was shifted to virtual only. And living alone got very lonely. When cases started to rise in Arizona in July, I made the decision to come to Virginia to stay with my family and have been here for the last several months.
All in all, things in 2020 weren't too bad for me or my family until a few weeks ago when my brother, Tyler was killed in a motorcycle accident. The last few weeks have been hard, and I know the holidays this year will be especially hard. This tragic event has put some things in perspective and reminded me how short life is – Tyler was only 22, only 2 months younger than me – we're not promised tomorrow, and this was a harsh reminder of that.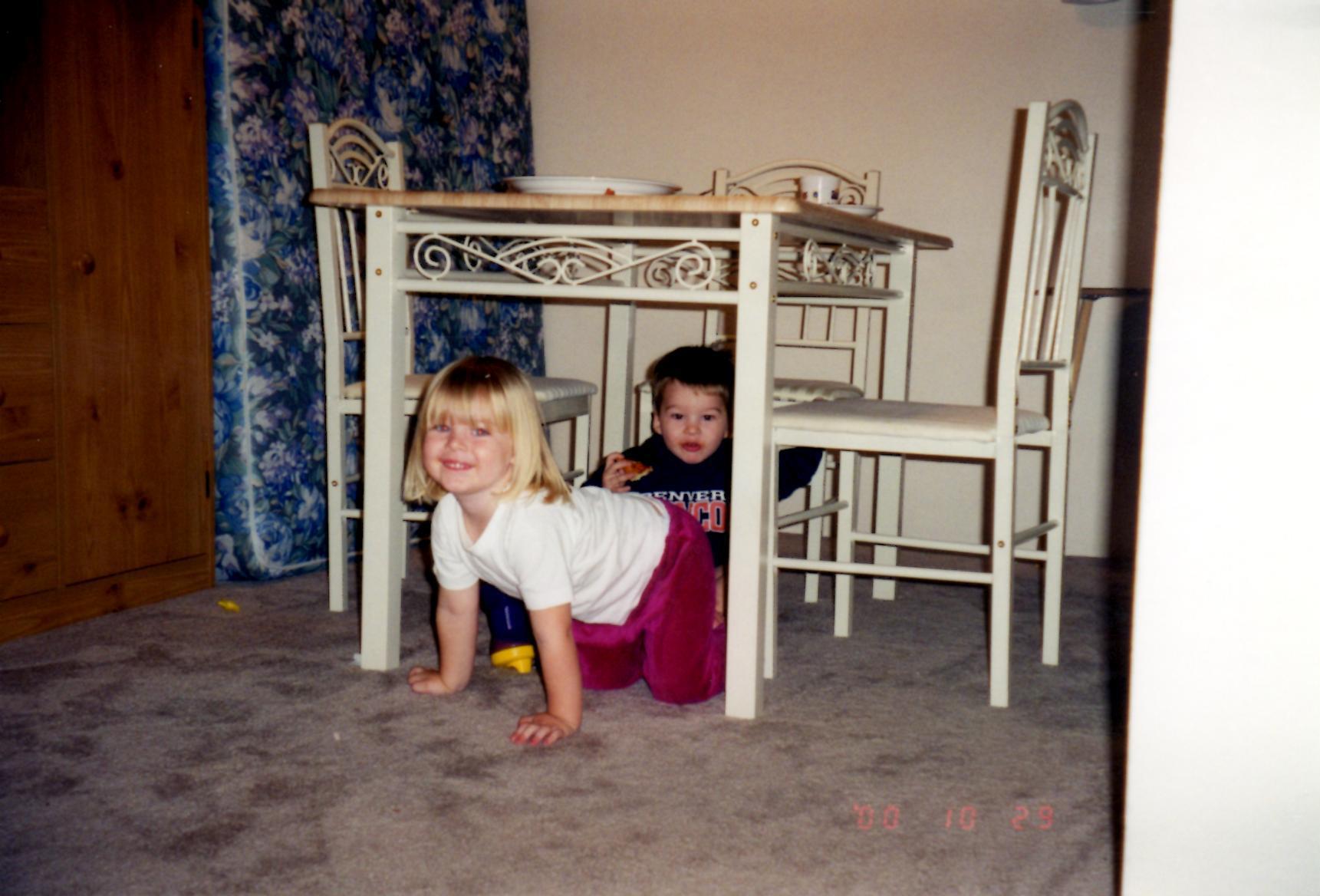 Come now, you who say, 'Today or tomorrow we will go into such and such a town and spend a year there and trade and make a profit' -- yet you do not know what tomorrow will bring. What is your life? For you are a mist that appears for a little time and then vanishes. - James 4:13-14 (ESV)
As a Christian family, we've been comforted in knowing that God is good, and He is with us through all of this.
The LORD is close to the brokenhearted and saves those who are crushed in spirit. - Psalm 34:18
For us, what has been most important is knowing WHY this tragedy happened.
We live in a broken world
Now the serpent was more crafty than any other beast of the field that the LORD God had made… So when the woman saw that the tree was good for food, and that it was a delight to the eyes, and that the tree was to be desired to make one wise, she took of its fruit and ate, and she also gave some to her husband who was with her, and he ate. - Genesis 3: 1a, 6 (ESV)
We know that we are from God, and the whole world lies in the power of the evil one. - 1 John 5:19 (ESV)
God is not the creator of evil. Evil came into the world when Adam and Eve chose to disobey God's commands. Satan doesn't force us to sin, but he is very good at tempting us. Here are some things we know about Satan from the Bible: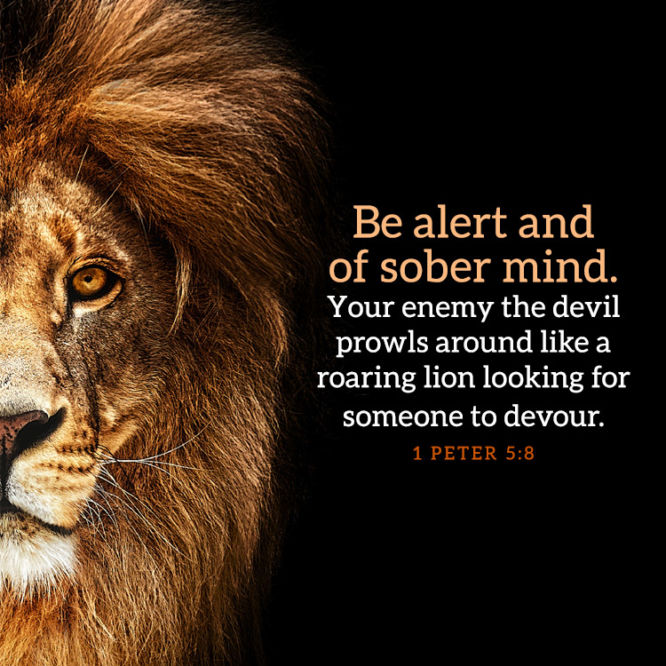 And no wonder, for even Satan disguises himself as an angel of light - 2 Corinthians 11:14
In their case the god of this world has blinded the minds of the unbelievers, to keep them from seeing the light of the gospel of the glory of Christ, who is the image of God. - 2 Corinthians 4:4
The thief comes only to steal and kill and destroy. I came that they may have life and have it abundantly. - John 10:10
So that we would not be outwitted by Satan; for we are not ignorant of his designs. - 2 Corinthians 2:11
My family recognizes the evil and destruction in this world is from Satan. (Side note: there are times throughout the Bible and in all of our lives now where we face consequences for our disobedience, just like parents will discipline their kids, sometimes bad stuff happens because God is clearly disciplining us – see Proverbs 3:11-12). We are still hurting, but we don't want Satan to win. We could have easily used this tragic event to walk away from God, but since the accident my dad has been saying, "We're going to stick it to Satan." We're doing this through continuing to serve at church and spreading the Gospel. At Tyler's memorial service, my dad took some time to talk about the Gospel and the hope we have through Christ since some of Tyler's friends there were not Christians.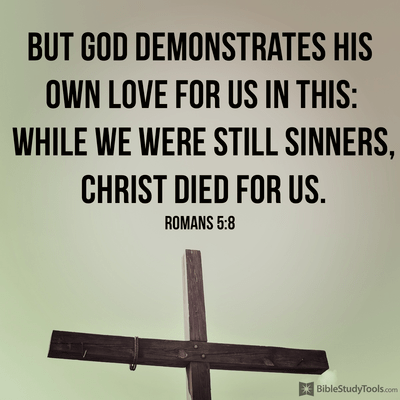 Life on earth is a battle between good and evil. Part of that is knowing your enemy. Satan often attacks those making new moves against him. In the past year, my dad and brother-in-law Dustin (who is also SEM's Director of Technology) are serving in the church band. My brother Cody (SEM's Client Portfolio Manager) and his wife Chandler both serve in several ministries at their church in Tucson. I've been helping out at church here in Virginia and both Dustin and my dad began leading small groups this fall. Satan's goal with his attacks is to derail those who are stepping up. We've seen this throughout our lives as a family.
We must understand Satan is not omniscient and cannot read our thoughts, but he can see how we react to certain situations. He tries an attack and if it works he will continue to use it. If it doesn't, often he moves on to other more vulnerable prey. This doesn't prevent future attacks, but it does show Satan what he is up against. Remember, his goal is to derail anybody he can from helping God.
By far one of the biggest things we've done this year to attack Satan is our Cornerstone portfolios, our Biblically Responsible Investment portfolios. We no longer wanted to separate our faith from our business. Our country continues to go down a dark path and we were convicted that we needed to do something to shine the light. Again it would be easy to do what Satan wants us to do – to back off and focus on the things of this world, but we know we have been called to a higher purpose, so we are doubling our focus on the Cornerstone Portfolios.
Why the Cornerstone Portfolios are important to us
There are three mandates inside the Cornerstone Portfolios:
Avoid what is evil
Embrace what is good
Engage with the community
Romans 12:9 says, "Abhor what is evil, cling to what is good." This includes what you do with your money. When doing research, we found a long list of corporations who donate to the Center for American Progress, one of the biggest supporters of pro-Abortion lobbying efforts. Vanguard, Fidelity, Bank of America, and J.P. Morgan all showed up on this list; meaning, when you own funds with those companies, they are using their profits to support something the Bible clearly says is wrong. Although we can't avoid doing business with every single company who doesn't align with our Christian values, we do still want to strive to make a difference in any way we can.
The most important aspect of the Cornerstone Portfolios are the embrace and engage mandates. Cornerstone is designed to embrace companies who are good corporate citizens. We seek to embrace companies who put the focus on ALL stakeholders – instead of just shareholders.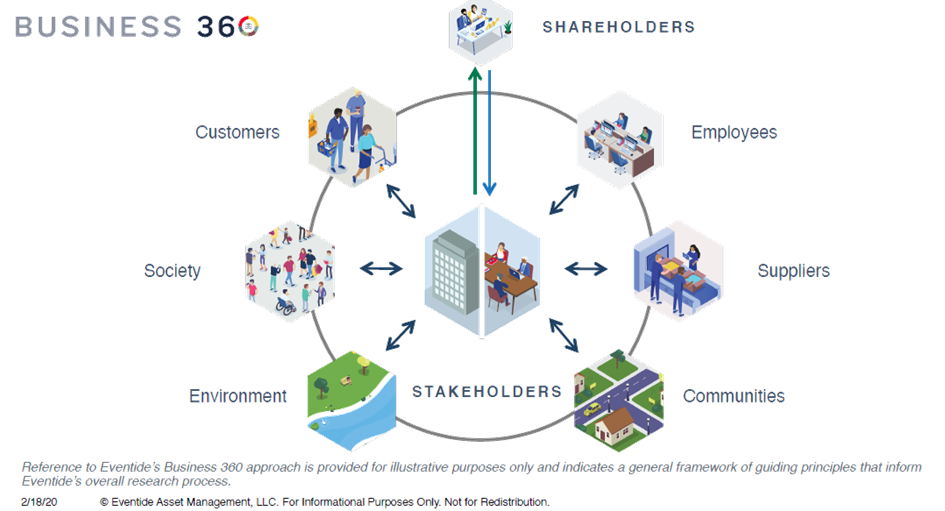 As part of the 'engage' mandate, our fund partners work with companies to educate them on the harm their business practices are doing in our world. The list of companies below have all started Christian employee groups after shareholder activism from our fund partners. This doesn't mean the companies listed embrace Biblical values; however, Christian employees at these companies now have a group and can make their voices heard. Who knows how many lost people at these companies will now hear the Gospel because of this activism, but we do know God will use Christians where they are planted to spread his Word.

During the election a lot of focus was put on the presidential candidates and whether their agendas aligned with Christian values. While that is important, many Christians who passionately supported the candidates who supported their world view will continue investing in companies and with mutual funds, investment advisors, and banks who actively support the very policies they were vehemently opposing during the election.  
It's not our government's job to mandate and protect Christian values. It's our job as Christians to spread God's love and God's Word. If we have more Christians, we'll have more Christian candidates, which can lead to seeing a Christian-led government. The same is true in the workplace. We can't expect all companies to embrace Biblical values. But as Christian employees, we can do our part to be heard and spread God's Word.
The Cornerstone Portfolios give us the opportunity to use our resources and work with larger and more efficient companies who can help further Christian values in our country. Our primary BRI partners are Eventide, Inspire, GuideStone, and Timothy Plan.
Click here to learn more about the Cornerstone Portfolios.
Aside from the Cornerstone Portfolios, we've also been working hard to put together a "Biblical Approach to Finances" workshop. We want to help others become financially literate while also focusing on what the Bible says.  
Cody Hybiak and Allison McNally hosted a workshop overview. Click here to watch the replay.
The Tyler Hybiak Memorial Fund
In addition to continuing our work with the Cornerstone Portfolios, we also wanted to honor Tyler by helping others similar to him. He was working multiple jobs just to make ends meet. Tyler worked to receive a welding certificate; however, he was unable to find a job that didn't require 3+ years of experience. We created this scholarship program for kids in high school who also want to pursue a trade. Aside from providing scholarships, we are going to work with area businesses who are willing to hire and train high school graduates in their industries. The goal is to not just financially help high schoolers attend a trade school, but help them get employed afterwards.
My dad wrote about his economic struggles here.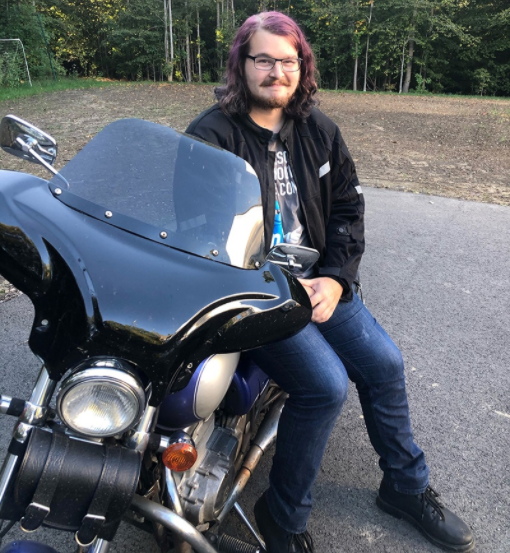 Click here if you would like to donate to his memorial fund.
2020 has certainly been a trying time for many of us. It has been easy to focus too much on the things of this world and lose track of the big picture. Jesus told us in Matthew 5:13-16:
"You are the salt of the earth, but if salt has lost its taste, how shall its saltiness be restored? It is no longer good for anything except to be thrown out and trampled under people's feet. You are the light of the world. A city set on a hill cannot be hidden. Nor do people light a lamp and put it under a basket, but on a stand, and it gives light to all in the house. In the same way, let your light shine before others, so that they may see your good works and give glory to your Father who is in heaven.
The Cornerstone Portfolios are a way for Christian investors to make a much deeper impact on our world for Christ. They give you the opportunity to be the salt of the earth and the light of the world. Best of all, it allows us all to "stick it to Satan."