Investing is the last topic in our Biblical Approach to Finances series. We're going to split it into two different blogs. Just like with the other topics, we're going to start with our attitude and what the Bible says about it. This is going to be a shorter blog than normal, but I encourage you to take extra time to really think about the verses that are shared below. Some of these concepts that we'll discuss today aren't new, we've talked about them in previous blogs; however, it's important to have the reminder again. If you've missed the other blogs in this series, you can find them here:
We must avoid the love of money
We've said this from the very beginning. God wants first and foremost for you to love and glorify Him, not the resources He has given. In today's world, it is very easy to idolize money. Most people are focused on making more money so they can buy new things (gadgets, vacations, etc.) It is also important to realize that the money you have belongs to God. Although you put in the hours at work to earn the money, the reason you had the ability to do that is because of God. Here are a few verses to help us illustrate the above point: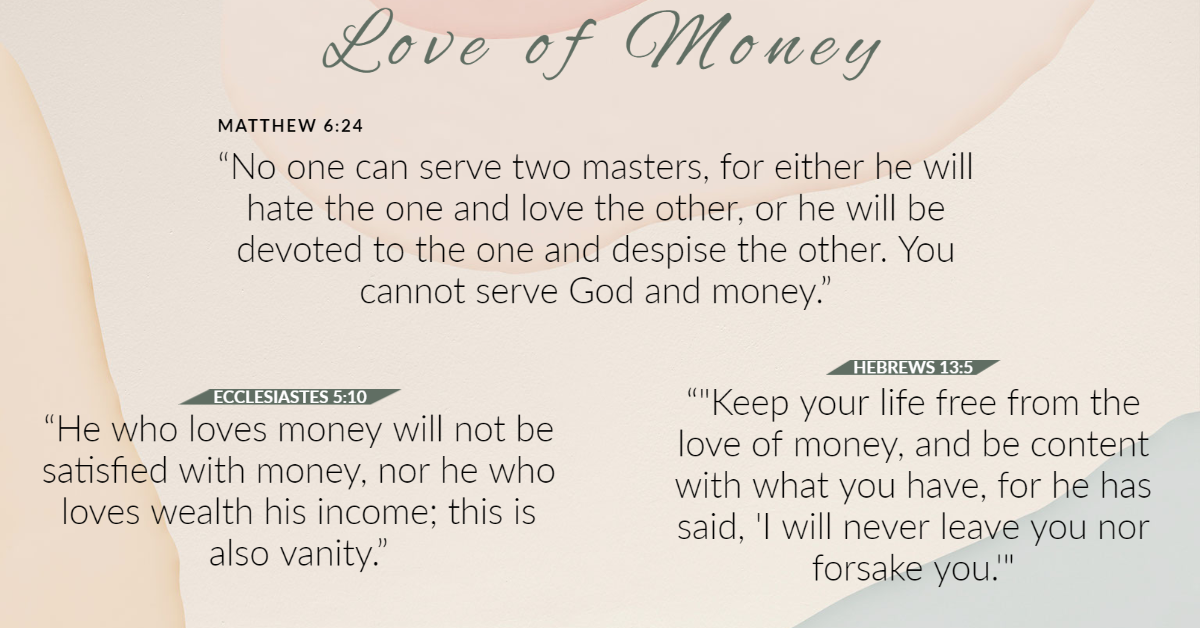 Praise God for His blessings
We must praise God for His blessings. More importantly, we must praise God for who He is. It can be so easy to lose perspective of things in this world. Everything we have is because of God; therefore, we should be praising God for everything we have. Check out the verses below which illustrate this point: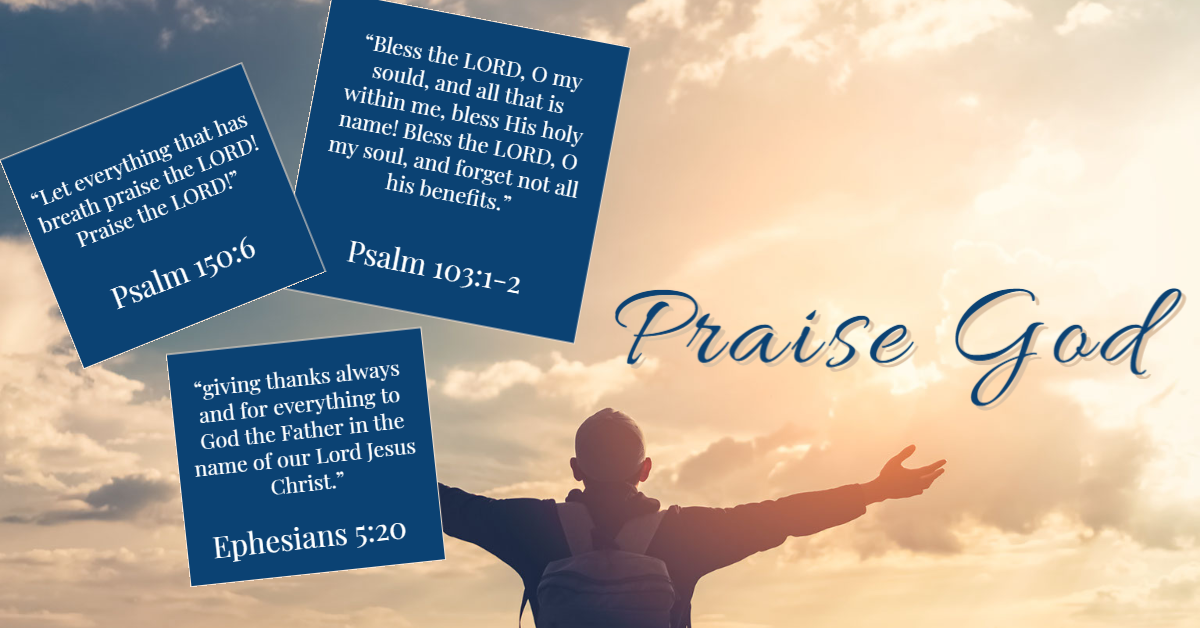 Do something with what He has given
Finally, to use some of Jesus' own words in the Parable of the Talents, we are to do something with what He has given us. God graciously grants us resources and we must use them! Let's take a look at the Parable of the Talents for more: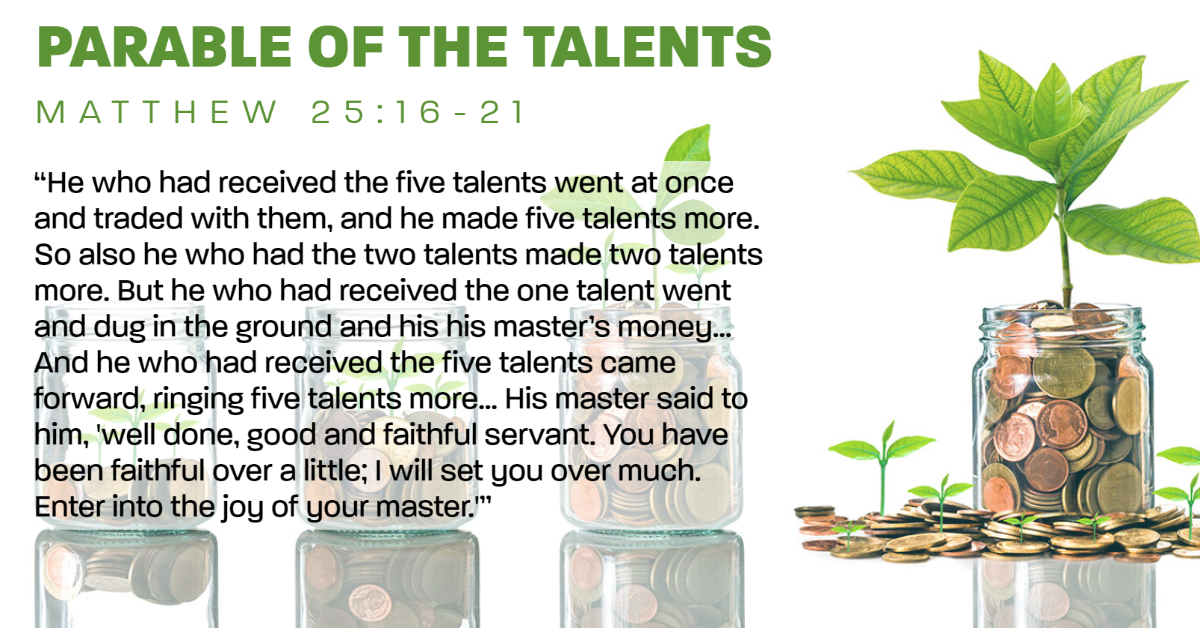 It's important to remember that God is the one who has given us the money/resources we have. What do you do with what God has given you? Are you a good steward with your resources or do you tend to hold tight to them/hide them?
Next month we're going to discuss the different ways you can invest your money as a way to be a good steward of the money God has given you.