So far in the Gospel of Matthew, we've seen the beginnings of Jesus' ministry; however, we haven't really seen Him rejected. At the end of chapter 13, which we discussed in July, we hear about Jesus being rejected at Nazareth, his hometown. This month, we're going to see faith being tested and tensions rising as more is revealed about the Messiah.
"O you of little faith"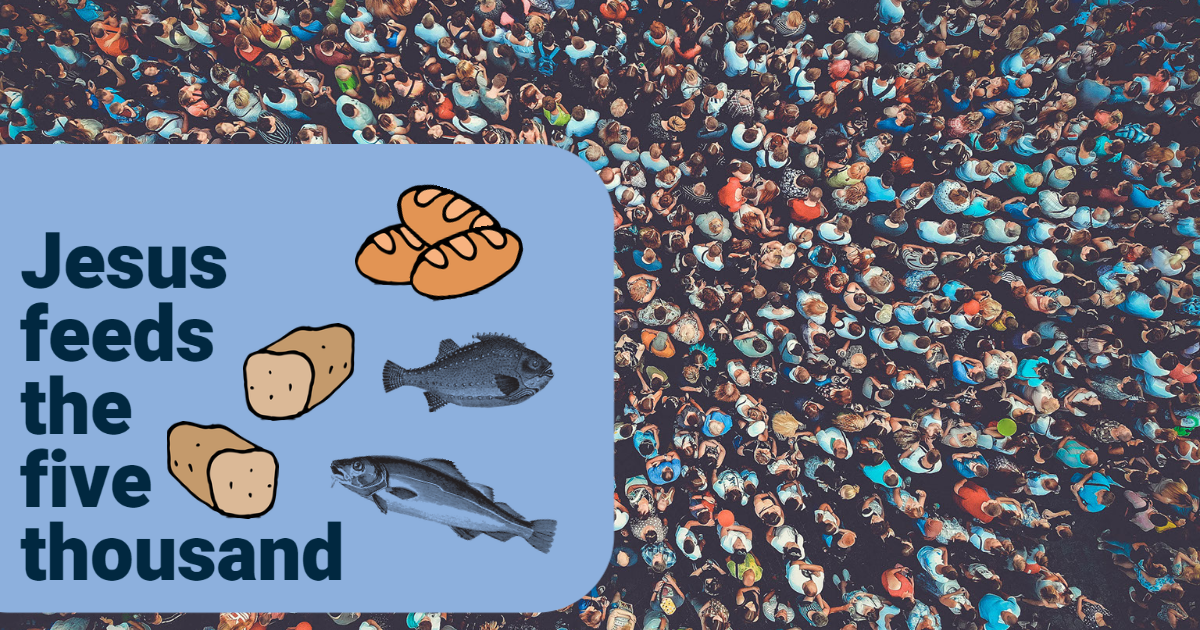 Throughout the Bible, we see Jesus perform miracles and provide for communities; however, we also see these same communities lose their faith very easily. In Matthew 14:13-21 we hear about Jesus feeding five thousand with five loaves and two fish, but just like with Moses in Numbers 11, the disciples didn't trust in God's provision.
"Now when it was evening, the disciples came to him and said, 'This is a desolate place, and the day is now over; send the crowds away to go into the villages and buy food for themselves.'" (Matthew 14:15)
In the next section of chapter 14, we again see a disciple lacking faith. Jesus walking on water is a fairly well-known story. When the disciples saw Jesus walking on water, they were afraid because they didn't know who it was.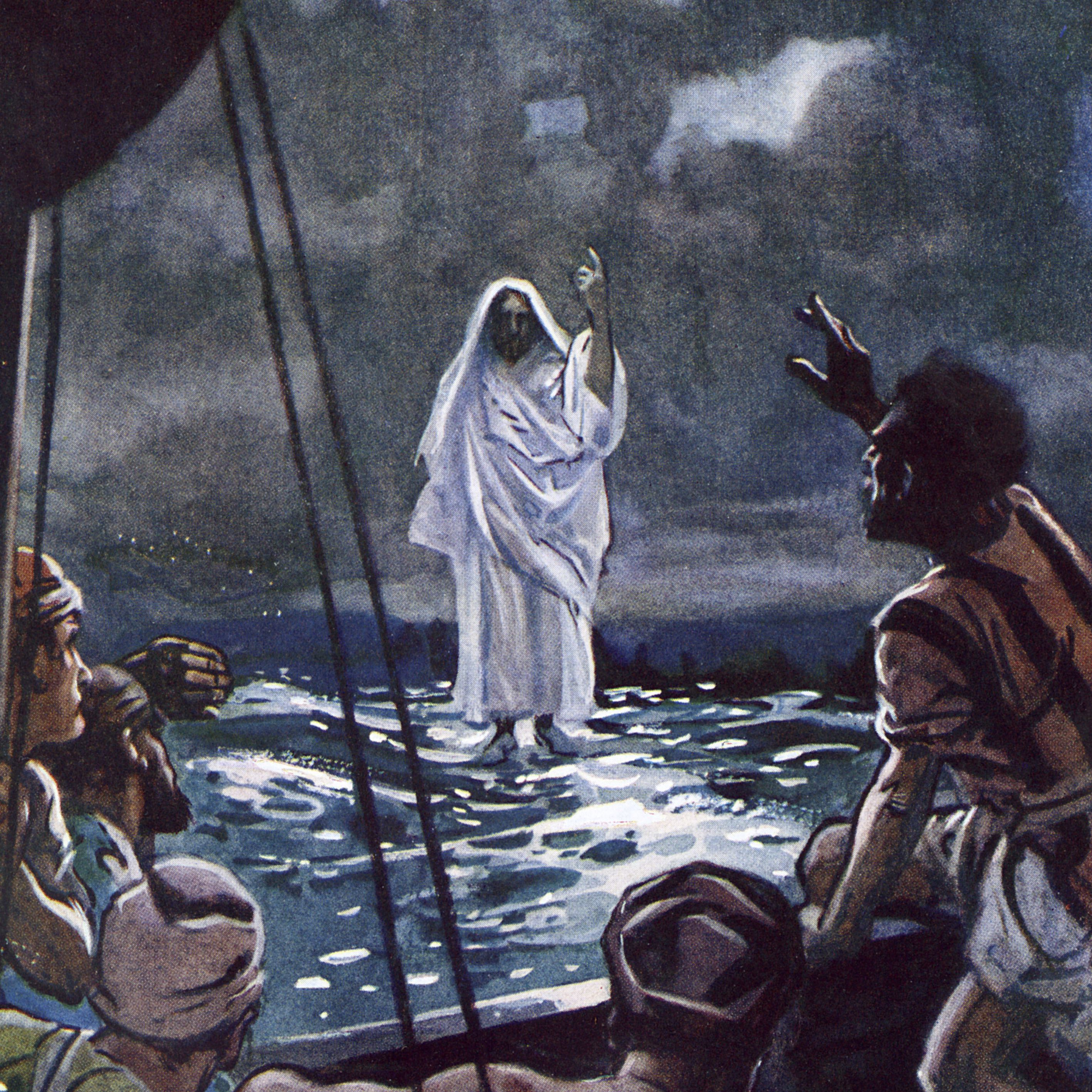 "But immediately Jesus spoke to them, saying, 'Take heart; it is I. Do not be afraid.' And Peter answered him, 'Lord, if it is you, command me to come to you on the water.' He said, 'Come.' So Peter got out of the boat and walked on the water and came to Jesus. But when he saw the wind, he was afraid, and beginning to sink he cried out, 'Lord, save me.' Jesus immediately reached out his hand and took hold of him, saying to him, 'O you of little faith, why did you doubt?'" (Matthew 14:27-31)
A similar thing will happen in Matthew 16 when the disciples don't have bread again.
It's easy to have faith when things in life are going well, but your faith is actually tested when unexpected or bad things happen in your life. In Exodus, we saw the nation of Israel go back and forth between having faith in God and losing their faith. We also see the disciples here struggling with faith as well. Be honest with yourself, how strong is your faith in God? When challenges arise in your life, do you question God and lose faith?
Breaking traditions
In the next section, we see the Pharisees calling the disciples out to Jesus for breaking a tradition – not washing their hands when they eat. While the Pharisees were focused on strictly following the traditional and written law, there was a major issue. The Pharisees were hypocrites, and Jesus plainly let them know. They have a major heart issue, which is worse than breaking a tradition like the disciples of not washing their hands before eating.
"And he called the people to him and said to them, 'Hear and understand: it is not what goes into the mouth that defiles a person, but what comes out of the mouth; this defiles a person… Do you not see that whatever goes into the mouth passes into the stomach and is expelled? But what comes out of the mouth proceeds from the heart, and this defiles a person. For out of the heart come evil thoughts, murder, adultery, sexual immorality, theft, false witness, slander. These are what defile a person. But to eat with unwashed hands does not defile anyone.'" (Matthew 15:10-11, 17-20)
I encourage you to pause and take some time to do a heart check on yourself!
Have there been times you've been more like the Pharisees (being hypocritical judging another Christian)?
What are some areas of your life that you can work to improve on?  
For time purposes, I'm going to skip over the rest of chapter 15; however, you should take some time to read about how Jesus helps more than just the Jews. God's provision is for ALL people!
Warning about the Pharisees and Sadducees
Usually the Pharisees and Sadducees didn't work together, but in chapter 16 we see them coming together against Jesus. Both begin to feel their power being threatened by Jesus. They wanted a sign or miracle from Jesus so they could use it against Him. Jesus declined and instead announced that there would be no more signs.
Jesus then goes on to warn the disciples of the Pharisees and Sadducees using a metaphor of "leaven":
"Jesus said to them, 'Watch and beware of the leaven of the Pharisees and Sadducees.'… Then they understood that he did not tell them to beware of the leaven of bread, but of the teaching of the Pharisees and Sadducees." (Matthew 16:6, 12)
In this section, we again see the disciples lacking faith as they focused on their physical needs (not having bread); therefore, they didn't initially realize Jesus was using "leaven" figuratively. Jesus was warning the disciples of their false teachings. We need to be cautious about false teaching today, as well!
Jesus announces His future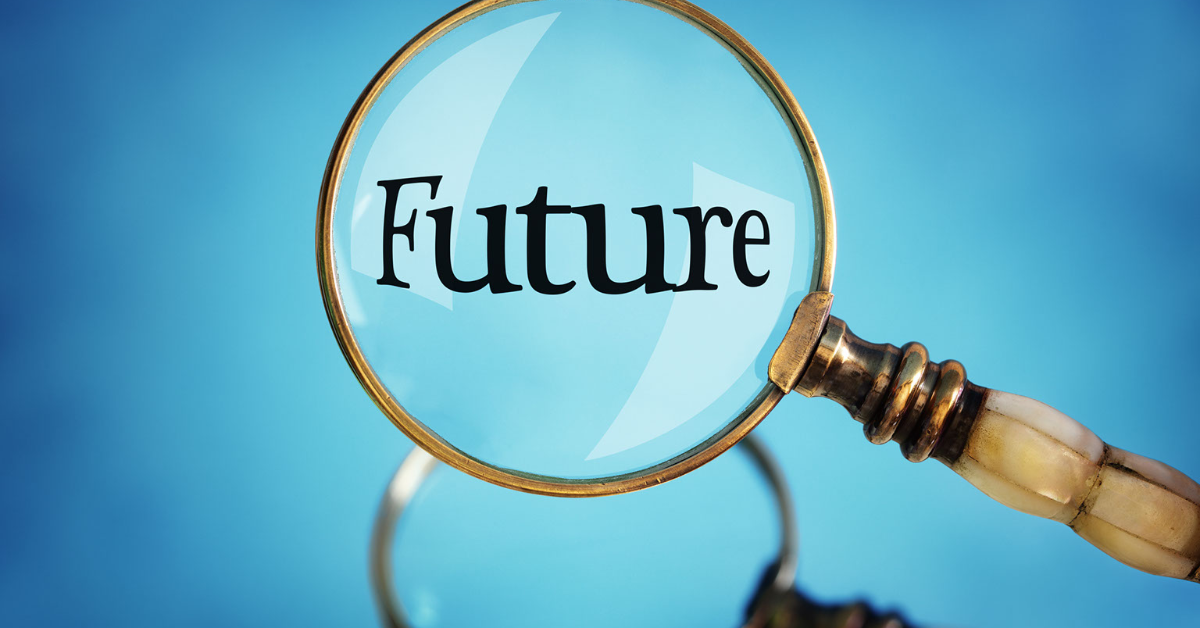 We're going to quickly end by summarizing the last half of Matthew 16 (take some time first to read through the remainder of the chapter). Here are three big things in this section:
Peter confesses Jesus as the Christ
"You are the Christ, the Son of the living God." (16:16)
Jesus foretells His death and resurrection
"From that time Jesus began to show his disciples that he must go to Jerusalem and suffer many things from the elders and chief priests and scribes, and be killed, and on the third day be raised." (16:21)
Cost (and reward) for following Jesus
"Then Jesus told his disciples, "If anyone would come after me, let him deny himself and take up his cross and follow me. For whoever would save his life will lose it, but whoever loses his life for my sake will find it. For what will it profit a man if he gains the whole world and forfeits his soul? Or what shall a man give in return for his soul? For the Son of Man is going to come with his angels in the glory of his Father, and then he will repay each person according to what he has done. Truly, I say to you, there are some standing here who will not taste death until they see the Son of Man coming in his kingdom." (16:24-28)
I'm going to leave you with this: are you willing to risk everything to follow Jesus?
---
Cornerstone Impact Update
Usually at the end of the blogs each month I'll share some updates from some of our BRI partners, such as Eventide and Inspire. After looking through their pages, I haven't seen any new articles written. As they share new information, I will be sure to include it in the blogs. Stay tuned next month for a new update on our partners.
---
Your faith and the workplace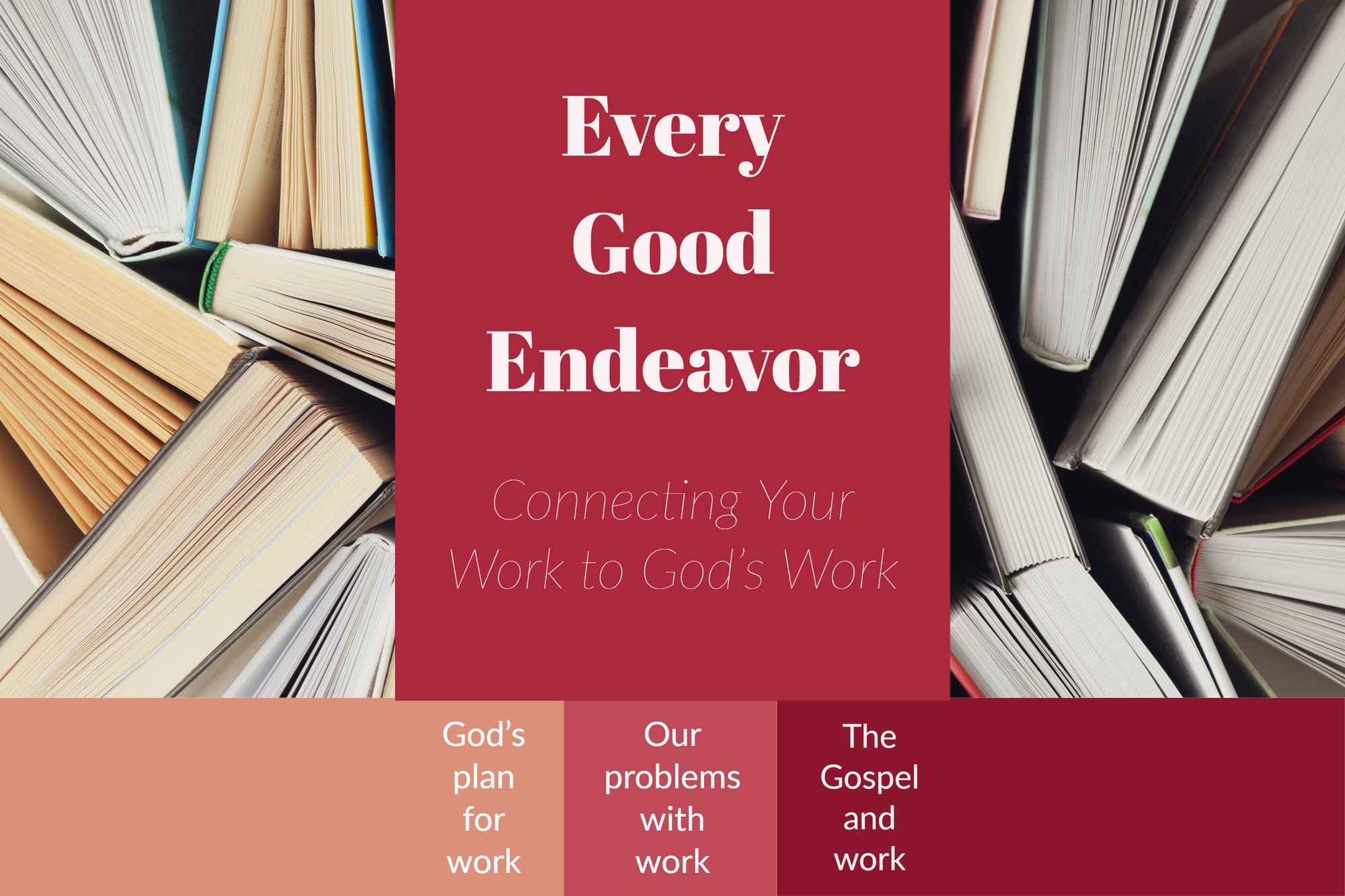 You don't want to miss out on this book study we're starting! If you're a Christian in the workforce, this study is for you. Every Saturday morning, we'll be posting on our social media pages (Facebook, LinkedIn, and Instagram) a short discussion on the Timothy Keller book, "Every Good Endeavor: Connecting Your Work to God's Work". You don't have to have a job in ministry to glorify God at your job and make an impact for His kingdom!
I encourage you to purchase the book on Amazon and join the discussion on one of the above social media platforms (there might even be some giveaways throughout the study)! Throughout this study, we're going to be looking at the biblical answers to the following questions:
Why do you want to work? (Why do we need to work in order to lead a fulfilled life?)
Why is it so hard to work? (Why is it so often fruitless, pointless, and difficult?)
How can we overcome the difficulties and find satisfaction in our work through the gospel?
We start this Saturday! Let me know if you have any questions.