The last two months, the focus of the mid-month blog was on the foundation of a biblical approach to finance. If you missed those 2 blogs, I encourage you to go back and read them before this one: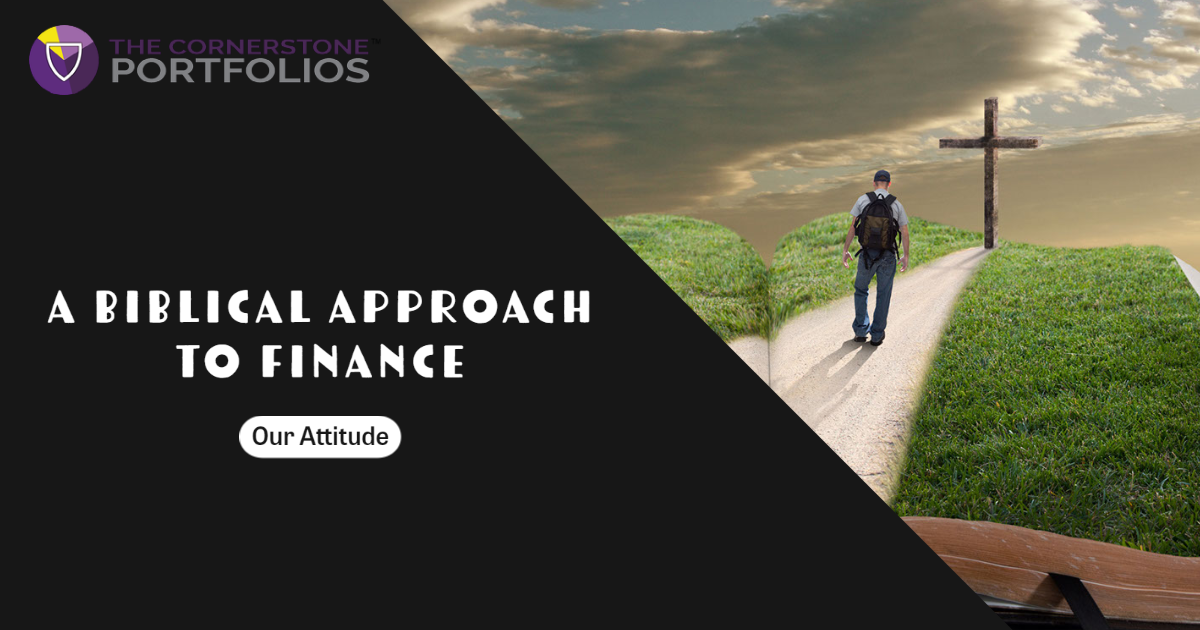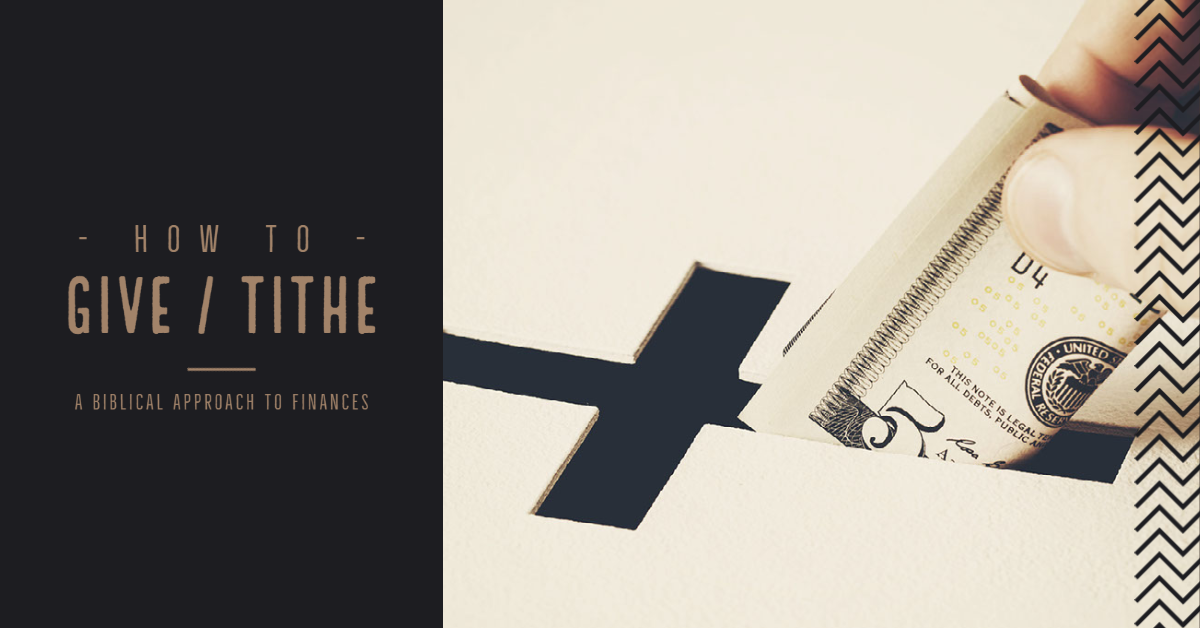 Understanding "Stuff"
Now we're getting into the framework of biblically responsible finance. The first part is focused on our attitude. We must first understand that we have three certain fixed needs: food, clothing, and shelter. These things are a required portion of our income. Matthew 6:25-34 discusses these needs: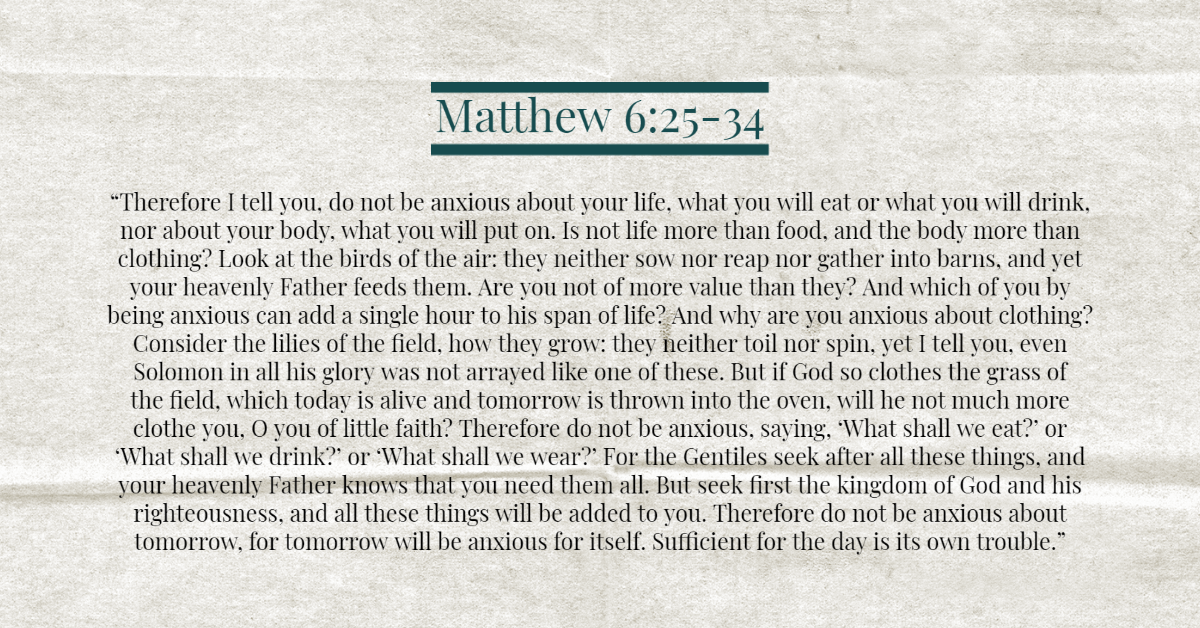 Jesus promises to provide for us. This passage ends with the idea that we must seek God first, then we won't need to be anxious about anything because He will provide! When figuring out our finances, it's important to understand these needs we have; however, spending additional money on other things can be fun. It's not unbiblical to spend money on things outside of our needs. We do have to remember to be good stewards over what God has given us though.
If we don't plan/budget wisely, it can cause stress, sorrow, depression, anxiety, fear, etc. Our hope is that through this series, we will help you learn how to plan your finances well and be a good steward of your resources.
We've talked about what our attitude towards finances/money should be, but what is God's attitude?
Understanding God's Attitude
God wants us to succeed.
Let's look at two verses:
"You shall remember the Lord your God, for it is he who gives you power to get wealth, that he may confirm his covenant that he swore to your fathers, as it is this day." -Deuteronomy 8:18
"Let those who delight in my righteousness shout for joy and be glad and say evermore, 'Great is the Lord, who delights in the welfare of his servant!'" -Psalm 35:27
He cares about our conformity to the image of His Son more than he cares about our comfort.
"As obedient children, do not be conformed to the passions of your former ignorance, but as he who called you is holy, you also be holy in all your conduct, since it is written, 'You shall be holy, for I am holy.'" -1 Peter 14-16
"And whoever does not take his cross and follow me is not worthy of me. Whoever finds his life will lose it, and whoever loses his life for my sake will find it." -Matthew 10:38-39
We need to remember that sometimes things will be uncomfortable as a follower of Jesus.
What we may view as "rewards" are better referred to as "consequences."
Consequences are often looked at as a bad thing; however, they can be good OR bad! We need to have this mindset shift – all actions have consequences.
The consequence of our obedience is blessing.
"But the one who looks into the perfect law, the law of liberty, and perseveres, being no hearer who forgets but a doer who acts, he will be blessed in his doing." -James 1:25
"Whoever has my commandments and keeps them, he it is who loves me. And he who loves me will be loved by my Father, and I will love him and manifest myself to him." -John 14:21
Salvation does not depend on our performance.
Although salvation doesn't depend on our performance, Jesus does promise rewards in heaven for our deeds done on earth. Let's look at Matthew 6:1-6 for more on this: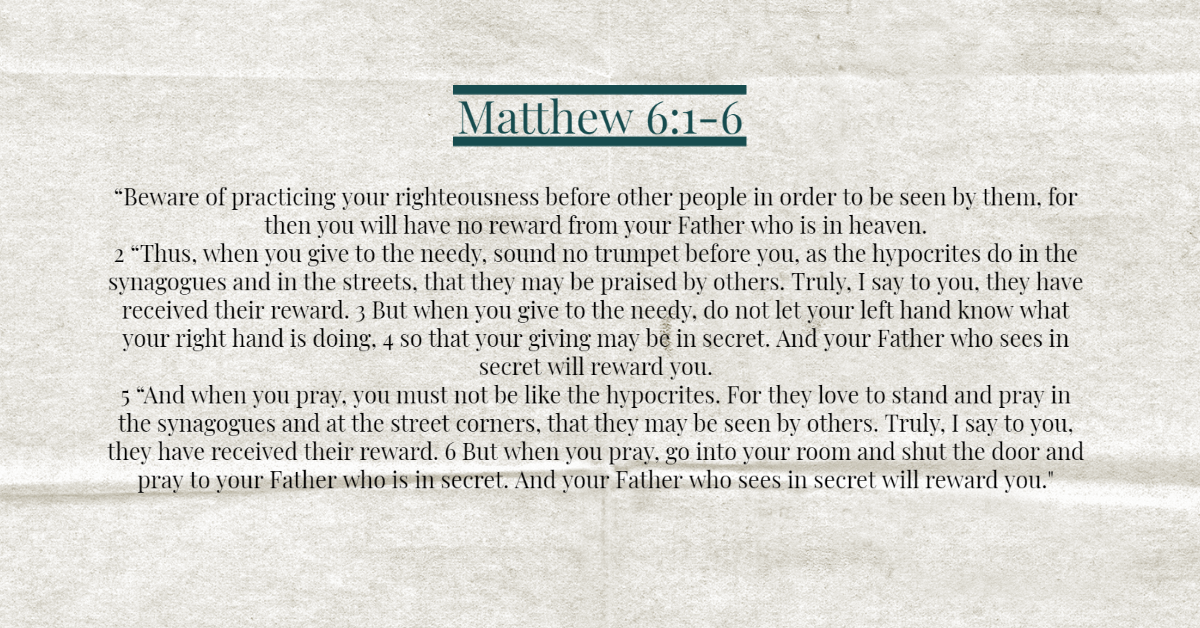 This part ties into the last part:
Our motivation should not be the rewards, but to please our heavenly father.
Back in January 2021, I wrote a blog on our motives. Our motives matter to God. Check out the whole blog here: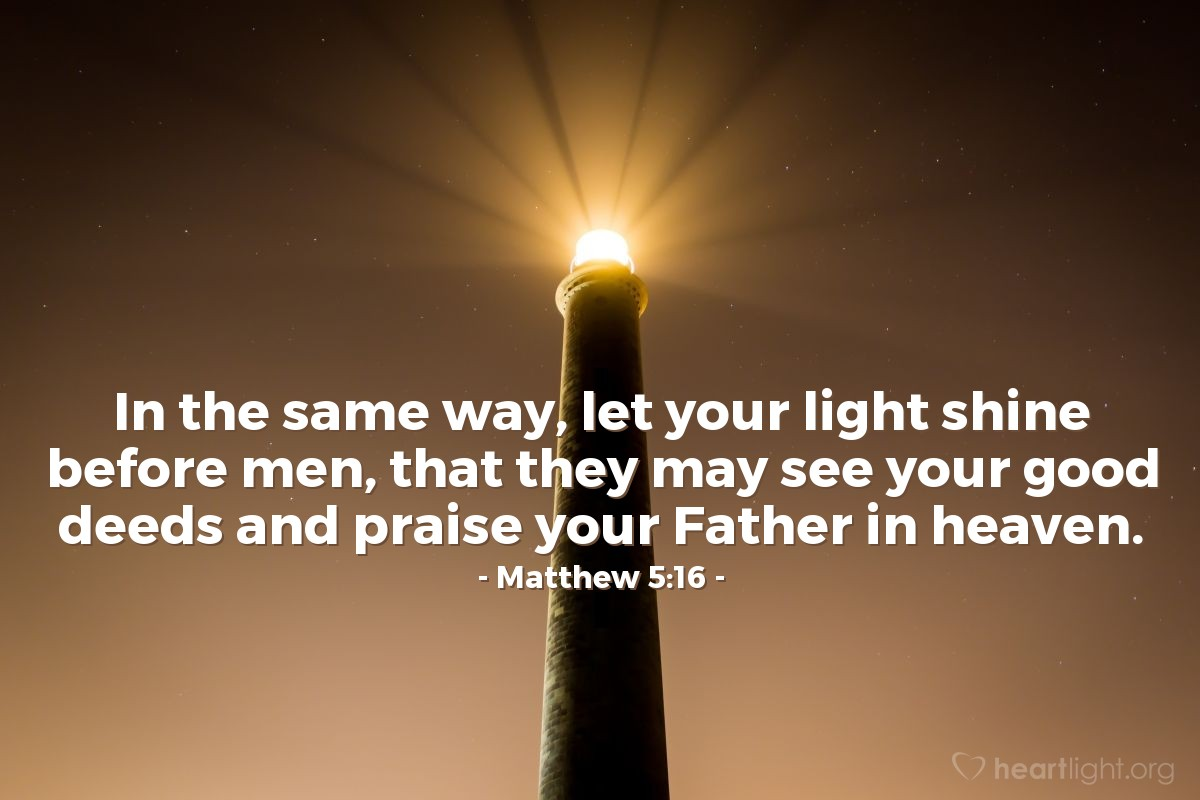 Here are a couple other verses that talk about our motives:
"For am I now seeking the approval of man, or of God? Or am I trying to please man? If I were still trying to please man, I would not be a servant of Christ." -Galatians 1:10
"but just as we have been approved by God to be entrusted with the gospel, so we speak, not to please man, but to please God who tests our hearts." -1 Thessalonians 2:4
It's important in all areas of our life to turn to the Bible to figure out how we should be living. We live in a broken world, and as Christ followers, we need to be following the example of Jesus in all areas of our life.
As we wrap up this month's biblical finance topic, take some time over the next month to think about and respond to the attitude check below: