Last month focused on the birth of Christ and the significance of His genealogy. This month we're fast forwarding at least 25 years since Joseph and his family returned to Nazareth and shifting the focus to Jesus' public ministry. Before we jump into Jesus' ministry, Matthew 3 discusses how John the Baptist is preparing for Jesus.  [Check out Luke 1:5-25, 39-80 to learn more about John the Baptist and his birth.]
Preparation for Jesus
In Matthew 3:2, John the Baptist says: "Repent, for the kingdom of heaven is at hand." What does it mean to repent? Growing up, I often heard it described as making a 180 in your life (or a U-turn).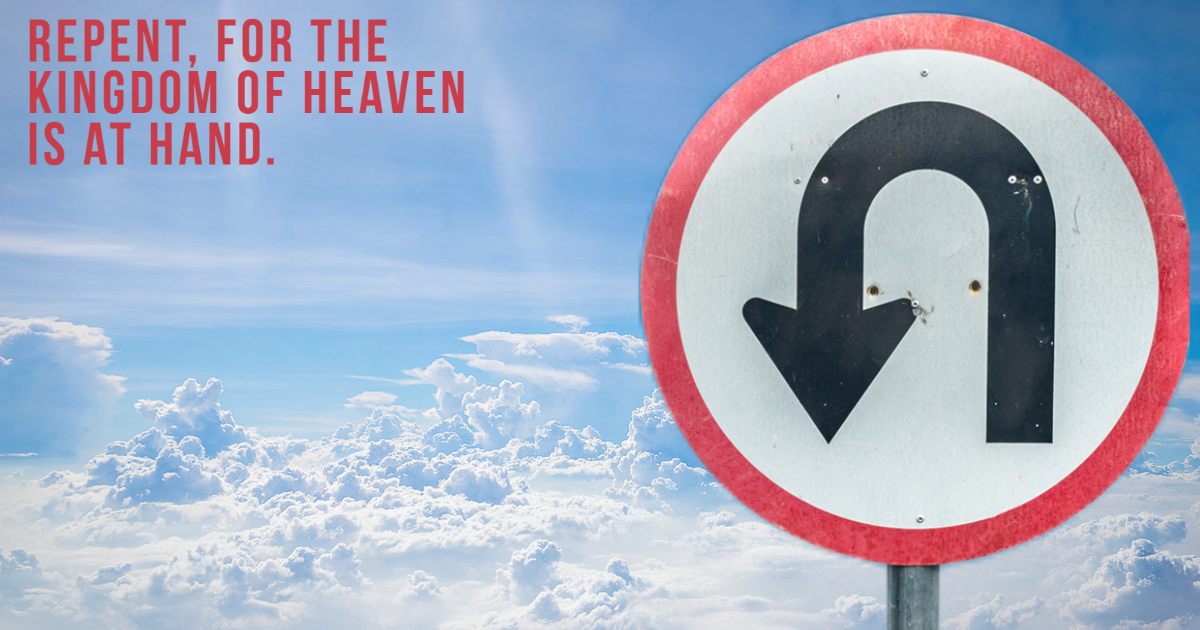 Repenting requires a person to change their attitude and actions toward God. As John prepares for the Messiah to come, he wants the people to get their heart and mind ready so their reception of the Messiah isn't hindered. There is urgency in John. He understands the significance of the Messiah coming and the consequences of not following Him. Johns warns the people if they don't confess their sins and commit, the wrath of God will be upon them. Although this was written thousands of years ago, it's still a good reminder for us to not become complacent in life and forget about the magnitude of God's wrath. Just like John preached in the wilderness of Judea, "Repent for the kingdom of heaven is at hand."
The Temptation of Jesus
Temptation is something we all face, even Jesus. Matthew 4:1-11 talks about Jesus being tempted in the desert for forty days and nights. The testing that Jesus faced for forty days in the wilderness corresponds to Israel's 40 years of testing in the wilderness.
"And you shall remember the whole way that the LORD your God has led you these forty years in the wilderness, that he might humble you, testing you to know what was in your heart, whether you would keep his commandments or not. And he humbled you and let you hunger and fed you with manna, which you did not know, nor did your fathers know, that he might make you know that man does not live by bread alone, but man lives by every word that comes from the mouth of the LORD." - Deuteronomy 8:2-3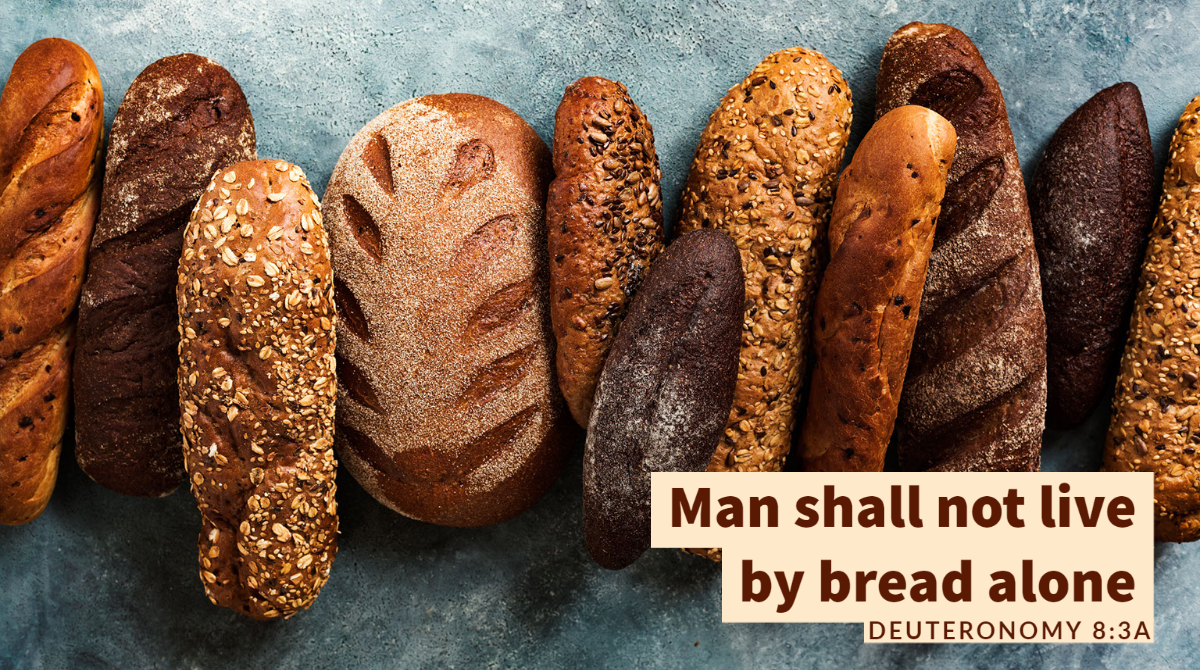 You can read more about how Israel responded to the 40 years in the wilderness in Exodus. (See Exodus 16-17 when Israel faces a food and water problem for a specific example.) Over and over again Israel was disobedient and complained when they were being tested. In Matthew 4 when we read about Jesus being tempted, we see that Jesus was perfectly obedient. He didn't let temptation overcome him. What I found interesting is how Jesus responded to Satan each time he tried to tempt him. Jesus quoted Scripture every time:
4 But he [Jesus] answered, "It is written, "'Man shall not live by bread alone, but by every word that comes from the mouth of God.'" (Deuteronomy 8:3)
7 Jesus said to him, "Again it is written, 'You shall not put the Lord your God to the test.'" (Deuteronomy 6:16)
10 Then Jesus said to him, "Be gone, Satan! For it is written, "'You shall worship the Lord your God and him only shall you serve.'" (Deuteronomy 6:13)
It can be so easy to fall for Satan's tricks if we don't have God's word stored in our hearts. Knowing Scripture can help us not fall to temptations: "I have stored up your word in my heart, that I might not sin against you." (Psalm 119:11) When you're struggling with temptation, remember that it is God who helps you through it.
"No temptation has overtaken you that is not common to man. God is faithful, and he will not let you be tempted beyond your ability, but with the temptation he will also provide the way of escape, that you may be able to endure it." (1 Corinthians 10:13)
Turn to God in your temptation and struggles, just like Jesus did!
Beginnings of Jesus' Ministry
Matthew 4 ends by briefly going over the beginnings of Jesus' public ministry and calling his first disciples. Verses 23 and 24 do a good job summarizing, "And he went throughout all Galilee, teaching in their synagogues and proclaiming the gospel of the kingdom and healing every disease and every affliction among the people. So his fame spread throughout all Syria, and they brought him all the sick, those afflicted with various diseases and pains, those oppressed by demons, those having seizures, and paralytics, and he healed them."
Jesus didn't care if you were a Jew or Gentile, if you were healthy or had a disease, or whatever your background was. The gospel is for EVERYONE! Not only is the gospel for everyone, but Jesus uses regular people to spread it. The first of Jesus' disciples were fishermen: Simon (who is called Peter), Andrew, James, and John. Jesus used an analogy that they would understand, and even though we might not be fishermen, we can apply it to our own lives: "Follow me, and I will make you fishers of men." (verse 19).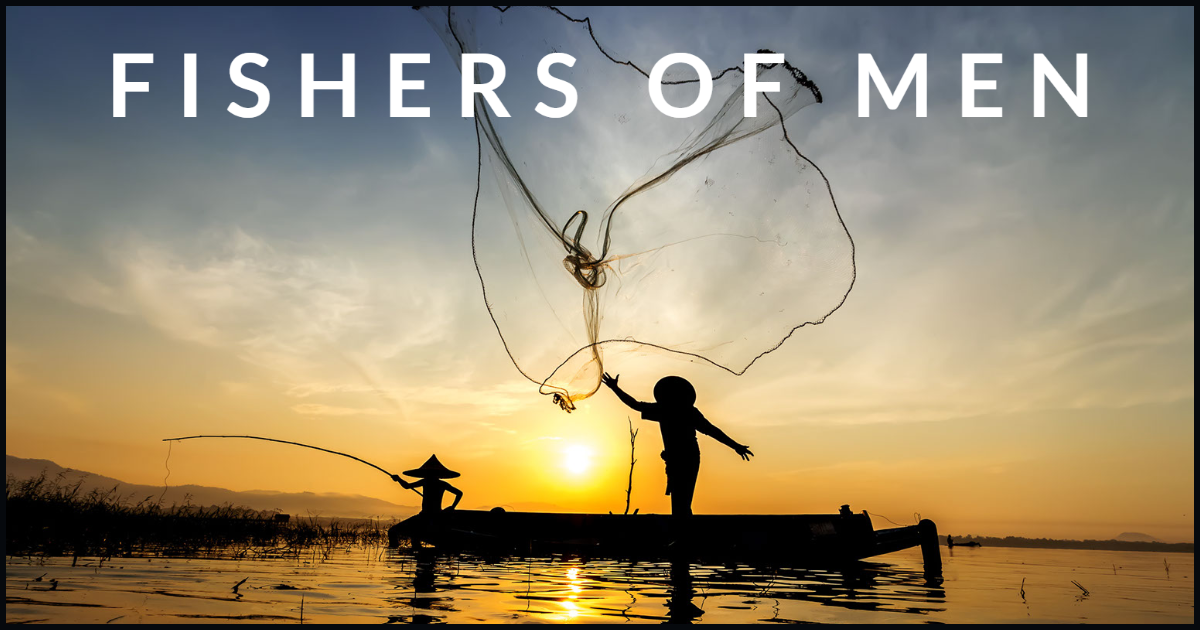 Jesus wants us to "cast out" the gospel to those around us. There isn't a guarantee that you'll "catch" anything. Regardless of the outcome (either we get no response or people come to Jesus), we need to keep spreading the gospel just as Jesus did during his ministry! I encourage you this week to find ways to "cast out" the gospel to those around you.
---
Cornerstone Impact Update
We love working with our BRI partners towards Kingdom-focused goals. Below are a couple media pieces from two of our partners.
Eventide
We started Cornerstone because we understand what we do with our money matters. Eventide's Co-CIO, Finny Kuruvilla shares on the Faith Driven Investor podcast how our investment dollars can serve the global common good. If you don't have time to listen or prefer to read, they also provide a transcript:
Inspire
Not only do we want to help investors use their money to make an impact, we want to help advisors who want to make an impact. We want to provide biblically responsible investing options for those who want to utilize them. Inspire, one of our BRI partners, shares a story how another advisor left a major secular firm to join their team because of the BRI options.
If you're a Christian advisor who feels stuck at your current firm and wants to take advantage of our BRI options, let us know! You can learn more about our Cornerstone Portfolios on our website:
---
Want to spread the word of Biblically Responsible Investing?
We have FREE (super soft) Cornerstone t-shirts! There are 2 designs and a 3rd one is coming. Below are the 2 current options. [Note: we are out of smalls and mediums in the first design.]
Design 1
Design 2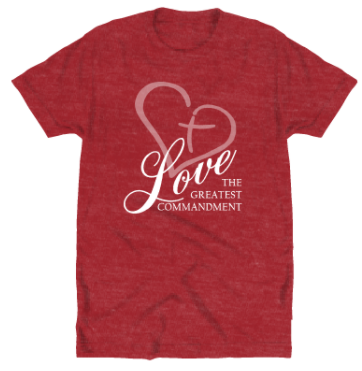 If you'd like to order a free t-shirt to share this message, click here.