Jesus' ministry can be summarized with Matthew 9:35, "And Jesus went throughout all the cities and villages, teaching in their synagogues and proclaiming the gospel of the kingdom and healing every disease and every affliction." For the last two months we've looked deeper into the Sermon on the Mount, where Jesus showed himself as the Messiah in word through his teaching. We're going to continue to look at how Jesus showed himself as the Messiah; however, this time it'll be with his deeds such as the performance of miracles.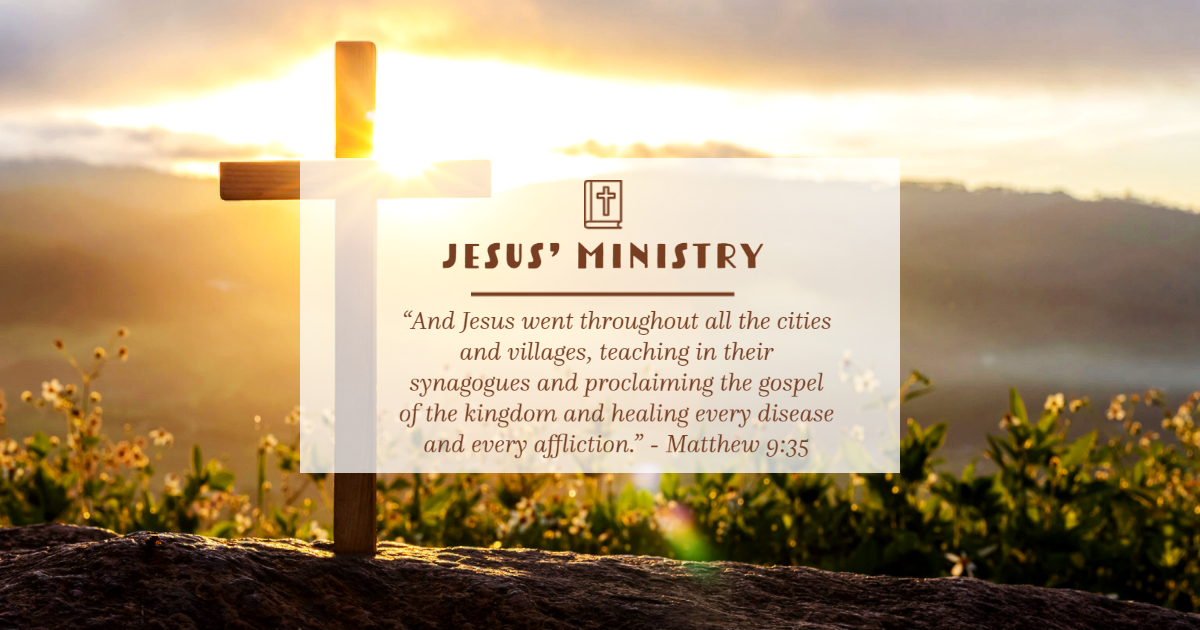 I love reading about all the different people Jesus helped and the people who followed Jesus – no one was exactly the same. Jesus didn't only come for the Jews. He didn't only come for the rich or the healthy. In the Gospels, you see that Jesus ministered to those who were treated/looked at as insignificant. It's a beautiful image showing that Jesus loves everyone and anyone can follow Him.
Leprosy
You hear about different people in the Bible who have leprosy who are basically shunned from society and secluded because it's a highly contagious skin disease. Leviticus 13-14 talks all about the different guidelines that need to be followed when dealing with leprosy. In order to keep this blog shorter, I'm not going to discuss the details; however, I would recommend taking some time now to read over the extensive laws relating to leprosy – specifically everything that needs to be done to cleanse/heal someone of the disease.
In Matthew 8, Jesus encountered a man with leprosy. Others were expressly told to stay away; in contrast, this is what Jesus did:
"And Jesus stretched out his hand and touched him, saying, 'I will; be clean.' And immediately his leprosy was cleansed." - Matthew 8:3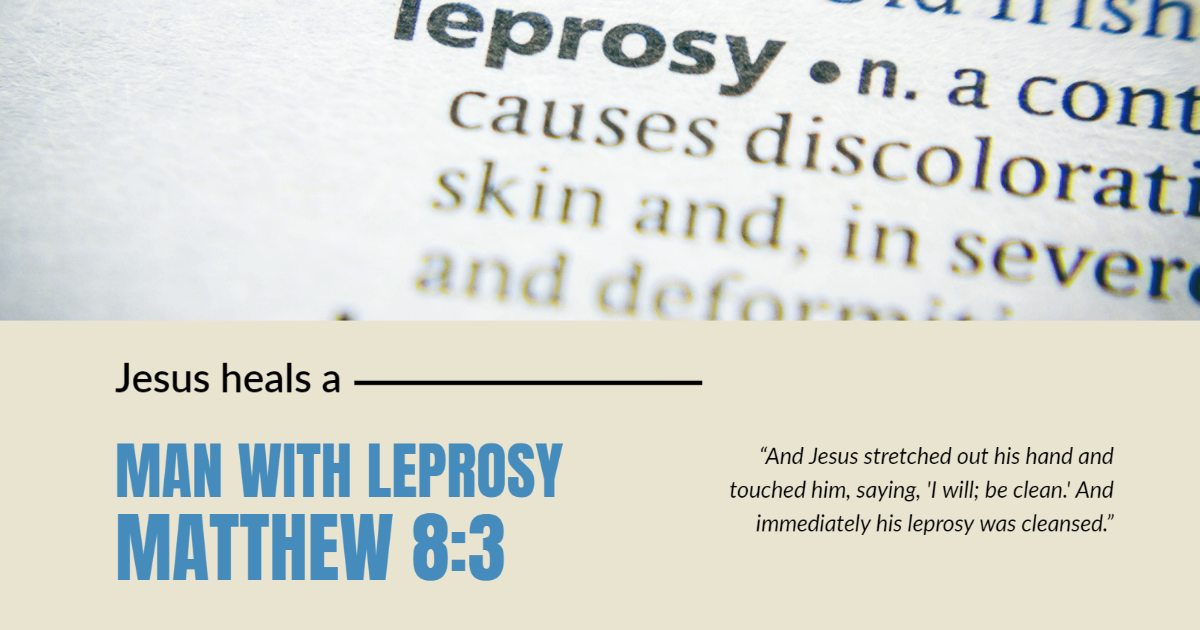 Everyone else would avoid a leper. They definitely wouldn't touch them. Jesus on the other hand touched him and was able to heal him without all the sacrifices, etc. mentioned in the Old Testament. Finally, Jesus doesn't want the man to tell others about what Jesus did. Why? Jesus didn't want to draw large crowds simply because of miracles. It would've been easy for Jesus to gain large followings because of the miracles he was performing; however, that's not why he wanted to gain a following.
The cost of following Jesus
Being a follower of Jesus isn't all glamorous – it's not just watching Him perform miracles.
"Now when Jesus saw a crowd around him, he gave orders to go over to the other side. And a scribe came up and said to him, 'Teacher, I will follow you wherever you go.' And Jesus said to him, 'Foxes have holes, and birds of the air have nests, but the Son of Man has nowhere to lay his head.' Another of the disciples said to him, 'Lord, let me first go and bury my father.' And Jesus said to him, 'Follow me, and leave the dead to bury their own dead.'" -Matthew 8:18-22
When I first read this, I was thinking how harsh it sounds; however, it puts into perspective the importance of following Jesus NOW (even if it means getting uncomfortable.) After performing miracles, he probably had different people coming up to him saying they would like to follow him. Jesus didn't sugarcoat what it would be like to follow Him. He let people know that being a follower of Him wouldn't always be easy, comfortable, or convenient.
You can see in verses 21-22 that one disciple essentially wanted to wait to follow him; he gave an excuse of what he needed to do first. The timing of following Jesus might not always be convenient; however, we need to stop making excuses as to why we should wait to become a follower of Christ. Have you caught yourself listing reasons why you can't follow Christ or do something for Christ? Saying you will do 'x' or 'y', but it has to wait until later because the timing doesn't align? It's very clear here: Jesus comes first. No if, ands, or buts about it. Are you willing to give up everything right now to follow Jesus? It won't be easy, but the reward is worth it!
I'm going to jump ahead to the end of Matthew 9. Please take the time to read the rest of Matthew 8 and the beginnings of Matthew 9 to see more of the authority of Jesus and the healing he brings.
Compassion
"And Jesus went throughout all the cities and villages, teaching in their synagogues and proclaiming the gospel of the kingdom and healing every disease and every affliction. When he saw the crowds, he had compassion for them, because they were harassed and helpless, like sheep without a shepherd. Then he said to his disciples, 'The harvest is plentiful, but the laborers are few; therefore, pray earnestly to the Lord of the harvest to send out laborers into his harvest." -Matthew 9: 35-38
Compassion is another characteristic of Christ that can be seen throughout the Bible. It's having a "sympathetic pity and concern for the sufferings or misfortunes of others." Jesus then used a simile to compare us without Him to sheep without a shepherd. If you don't know already, without a shepherd, sheep tend to wander aimlessly which can lead to them getting lost and encountering danger. The same goes for all of us. Without Christ as our shepherd, we wander aimlessly and end up leading ourselves to dangerous situations.
Jesus' mission didn't end with Him. He wanted others to go out and spread His message. Next month, we're going to continue to work through Matthew discussing the spread of Jesus' mission and opposition that'll come.
---
Cornerstone Impact Update
Eventide
There are several concerns facing the food industry: water being scarce, older average age of farmers, and increase in global population. How can investing in sustainable agriculture help solve the growing problem of food insecurity? Check out this video by Eventide's Research Analyst, Faina Rozental for more:
Inspire
A couple weeks ago I wrote an article, "What are you profiting from?" In the blog, I specifically talk about how prominent abortion is in people's investment portfolios (sometimes without even knowing it.) Since COVID, there has been increased access to abortifacient drugs without even needing to physically see a doctor. Check out this article by Daniel Mastrolonardo to hear more about the abortion industry loophole:
The SEC released new guidelines on cryptocurrency. If the trading platform they use files for bankruptcy, the investors may be at risk of complete loss of their crypto assets.
Inspire's CEO, Robert Netzly shares his commentary on the new guidelines:
---
FREE Cornerstone Shirt
"Love must be sincere. Hate what is evil; cling to what is good." - Romans 12:9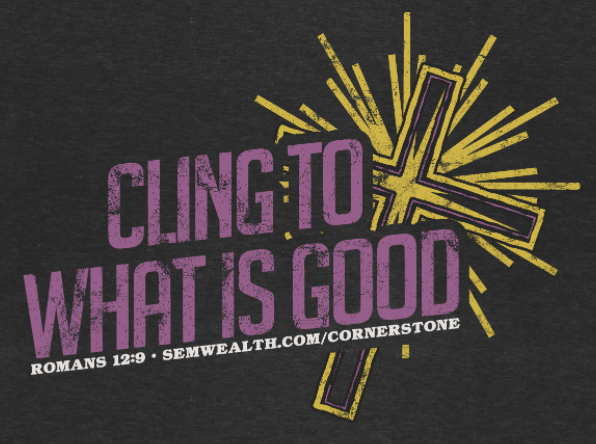 We want to continue spreading Biblical messaging to those around us. One way we do this is through our Cornerstone t-shirts. Want a free shirt? We now have 3 different designs (limited sizes available). Our newest design is the one pictured above in charcoal grey! Fill out the form below and we'll send one to you.