Jesus' mission didn't stop with Him. We've spent the last several months looking at Jesus' ministry through His teachings and miracles. However, now it's time for others to go out and continue His mission. Jesus gave them instructions to help the lost nation of Israel first. They were told to minister to both the spiritual and physical needs of the lost.
[The twelve apostles are listed out in Matthew 10:2-4. Their instructions for their short-term mission can be found in verses 5-15.]
Jesus' wanted to prepare His disciples for their mission beyond Israel. For the rest of chapter 10, we're going to look at some of the warnings/instructions Jesus gave as His ministry spreads worldwide.
There WILL be persecution
The first thing Jesus mentions is persecution. It's not a matter of if the disciples will be persecuted, but when they will be persecuted.
"Behold, I am sending you out as sheep in the midst of wolves, so be wise as serpents and innocent as doves." (Matthew 10:16)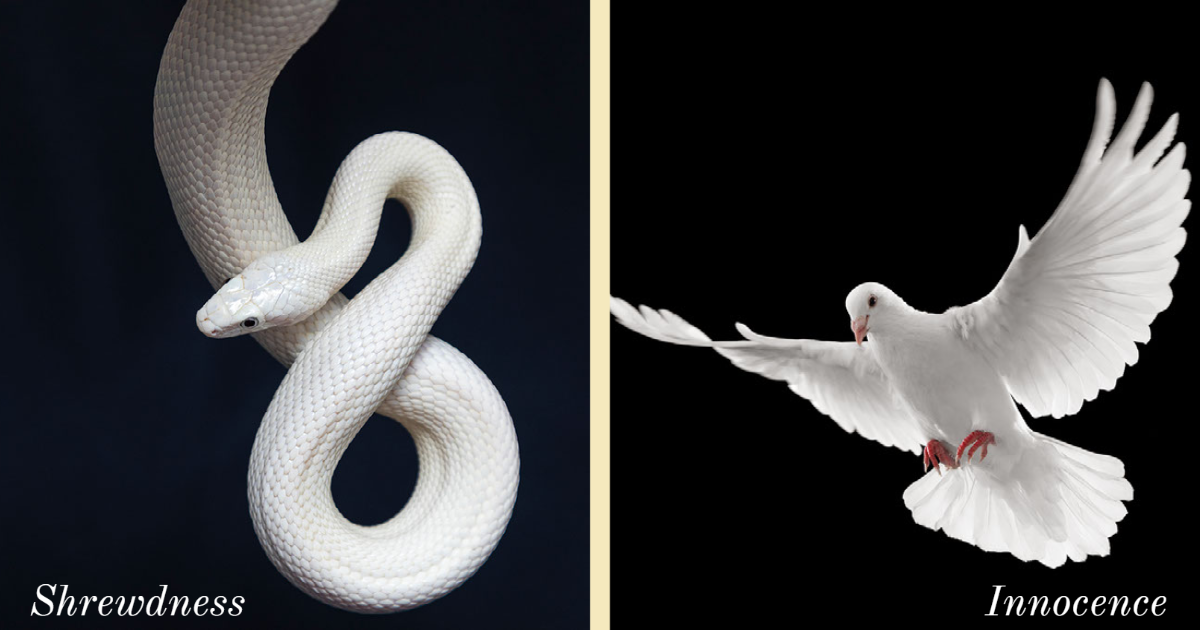 Jesus warned them; however, they weren't told to attack back. Instead similes were used to describe how the disciples were to respond to the "wolves" or persecutors. Serpents are a symbol of shrewdness [see Genesis 3:1a and Psalm 58:4-5], and doves are a symbol of innocence.
"Now the serpent was more crafty than any other beast of the field that the LORD God had made." (Genesis 3:1a)
"They have venom like the venom of a serpent, like the deaf adder that stops its ear, so that it does not hear the voice of charmers or of the cunning enchanter." (Psalm 58:4-5)
Persecution is a scary thing to face, but this is what Jesus tells His disciples:

"When they deliver you over, do not be anxious how you are to speak or what you are to say, for what you are to say will be given to you in that hour. For it is not you who speak, but the Spirit of your Father speaking through you." (Matthew 10:19-20)
"And do not fear those who kill the body but cannot kill the soul… Fear not, therefore; you are of more value than many sparrows." (Matthew 10:28a,31)
While facing persecution, Jesus doesn't want them to be anxious or afraid – they won't be doing it alone. The same thing goes for us! Sometimes it can be really difficult to share our faith with others, especially when you have no idea how they'll respond to it. When we face opposition while sharing our faith, keep this in mind – we have God, Jesus, and the Holy Spirit all on our side!
"I have not come to bring peace"?
"Do not think that I have come to bring peace to the earth. I have not come to bring peace, but a sword." (Matthew 10:34)
The first time I read this, I was honestly confused. Throughout the Bible we read verses about seeking peace:
"Finally, brothers and sisters, rejoice! Strive for full restoration, encourage one another, be of one mind, live in peace. And the God of love and peace will be with you." (2 Corinthians 13:11)
"They must turn from evil and do good; they must seek peace and pursue it." (1 Peter 3:11)
We're supposed to try to be like Jesus, so what does this verse mean? While the gospel message is one of peace, it's the action to which people are called which causes division. There's no being on the fence. We have a choice to either follow Jesus or reject him. This decision (and the actions that follow) can cause division with anyone and everyone, including within families.
"For I have come to set a man against his father, and a daughter against her mother, and a daughter-in-law against her mother-in-law. And a person's enemies will be those of his own household. Whoever loves father or mother more than me is not worthy of me, and whoever loves son or daughter more than me is not worthy of me. And whoever does not take his cross and follow me is not worthy of me. Whoever finds his life will lose it, and whoever loses his life for my sake will find it." (Matthew 10:35-39)
This section makes it clear that our relationship with God needs to be the most important. No other relationship can have precedence over God.
[I'm going to skip over the final section of chapter 10 on rewards. Take some time to read through it on your own.]
Up until now, we haven't seen a whole lot of resistance to Jesus' ministry; however, in the next 2 chapters (11-12) we're going to start seeing it more often.
Responses to the Messiah
[Note: in order to not have a really long blog, I'm going to skip over most of chapter 11. Please take the time to read about John the Baptists' questions of the Messiah as well as the three cities where most of Jesus' miracles were performed.]
I love the imagery at the end of chapter 11:
The above is an invitation from Jesus to His followers. The imagery used here is a "yoke." A yoke is the wooden post seen in the picture holding the oxen together. The yoke is used to allow the stronger animal to help the weaker animal carry the load. If we accept Jesus' invitation and trust Him, he can help us carry our load/burdens. This is an incredible promise! Have you accepted this invitation from Jesus?
Confrontations with the Pharisees
Most of chapter 12 is Jesus dealing with responses from the Pharisees. The Pharisees accused Jesus' disciples of breaking the law because they plucked grain and healed on the Sabbath ("worked" on the Sabbath). For both situations, Jesus defends His disciples and their actions because people are of higher priority than the law. Jesus would rather the disciples do good on the Sabbath than to not do anything, especially if doing nothing harms others.
I want to wrap up this portion of the blog with the tree and its fruit imagery.
This was Jesus' response after the Pharisees try to label Jesus as a blasphemer (see Matthew 12:22-32). Trees and its fruit are used in other parts of the Bible. In the same way that you can know the health of the tree by its fruit, you can know someone's character by their outward actions (fruit). Jesus labeled the Pharisees as bad trees, and they would have to eventually pay the consequences on judgment day.
How is the fruit in your life? Last March I wrote a blog on the Fruit of the Spirit. Check it out here: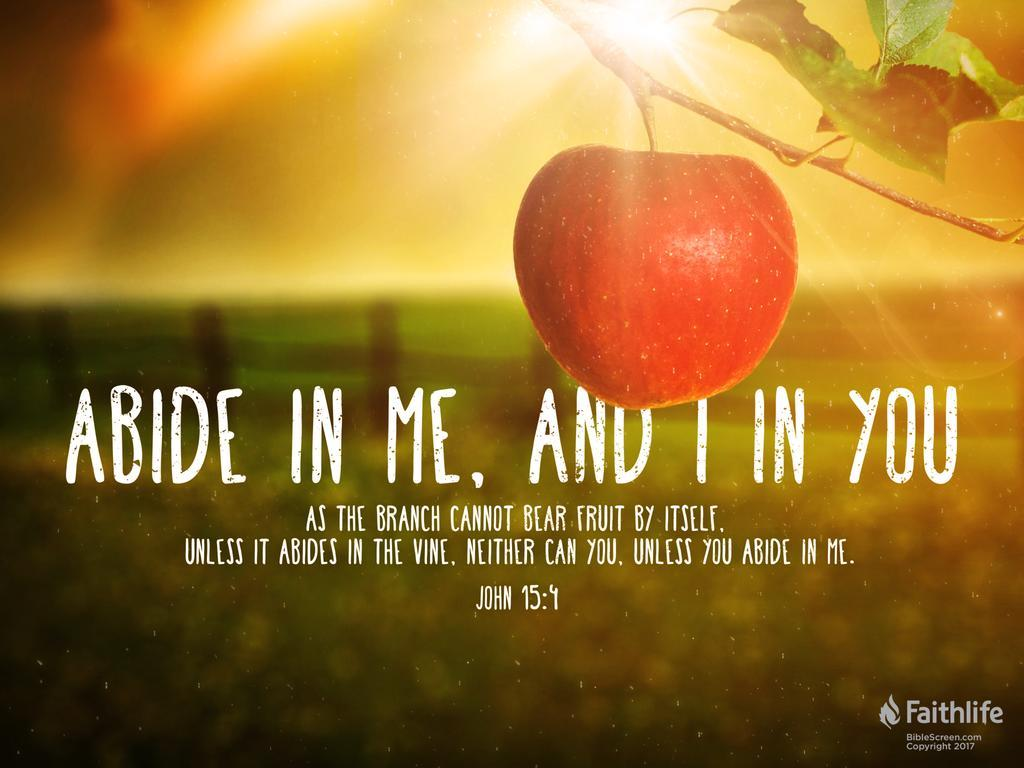 Next month we're going to continue on in the Gospel of Matthew hearing some parables and learning more about Jesus' identity.
---
Cornerstone Impact Update
Eventide
Eventide's CEO and Manager of Investment Marketing, Robin and Shaun, recently shared their perspective on "Shaping the Future of Investing". Watch this video for more on their motivation behind Eventide's founding:
Inspire
We truly believe that you can make an impact with your investments. One of our BRI partners, Inspire Investing, has a Give50 program. This program supports gospel-centered ministries around the world with people's investment fees. Check out this video for more on the impact made last year through the Give50 program.
Guidestone
Engage is one of the BRI mandates. While a lot of people emphasize the avoid mandate (not investing in companies that don't align with the Bible), the engage mandate is really important. Want to know more on what Guidestone is doing to advocate on behalf of their clients and their values? Check out their Shareholder Advocacy Report which shows how Guidestone is engaging with companies that don't align with BRI:
---
Free (Super Soft) Shirt!
"Love must be sincere. Hate what is evil; cling to what is good." - Romans 12:9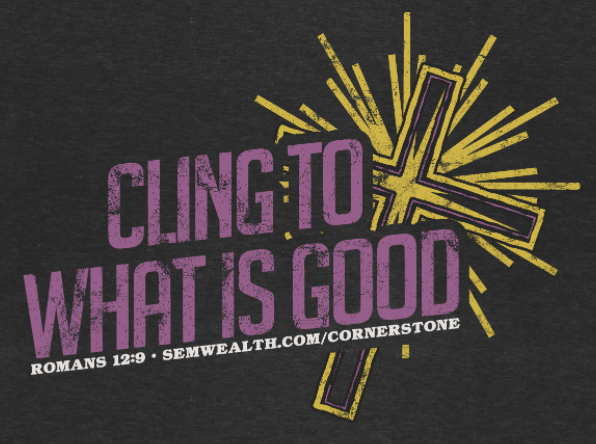 We want to continue spreading Biblical messaging to those around us. One way we do this is through our Cornerstone t-shirts. Want a free shirt? We have 3 different designs (limited sizes available). Our newest design is the one pictured above in charcoal grey! Fill out the form below and we'll send one to you.