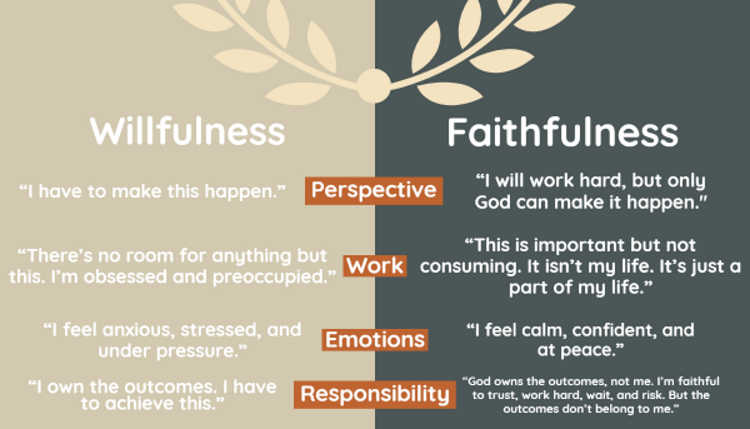 Have you been caught trying to accomplish God's will in your way? In other words, are you trying to take God's will for your life and accomplish it with your own effort, resources, etc.? It can be so easy to get caught up in the work and unknowingly have your priorities shift from being faithful and serving God to creating a successful business.
Take a look at the picture to see some different scenarios for willfulness and faithfulness.
Have you been caught being more willful than faithful? Over the next four weeks, we're going to be going through four things Jesus modeled that can help us move from the willfulness column into a life of faithfulness.
---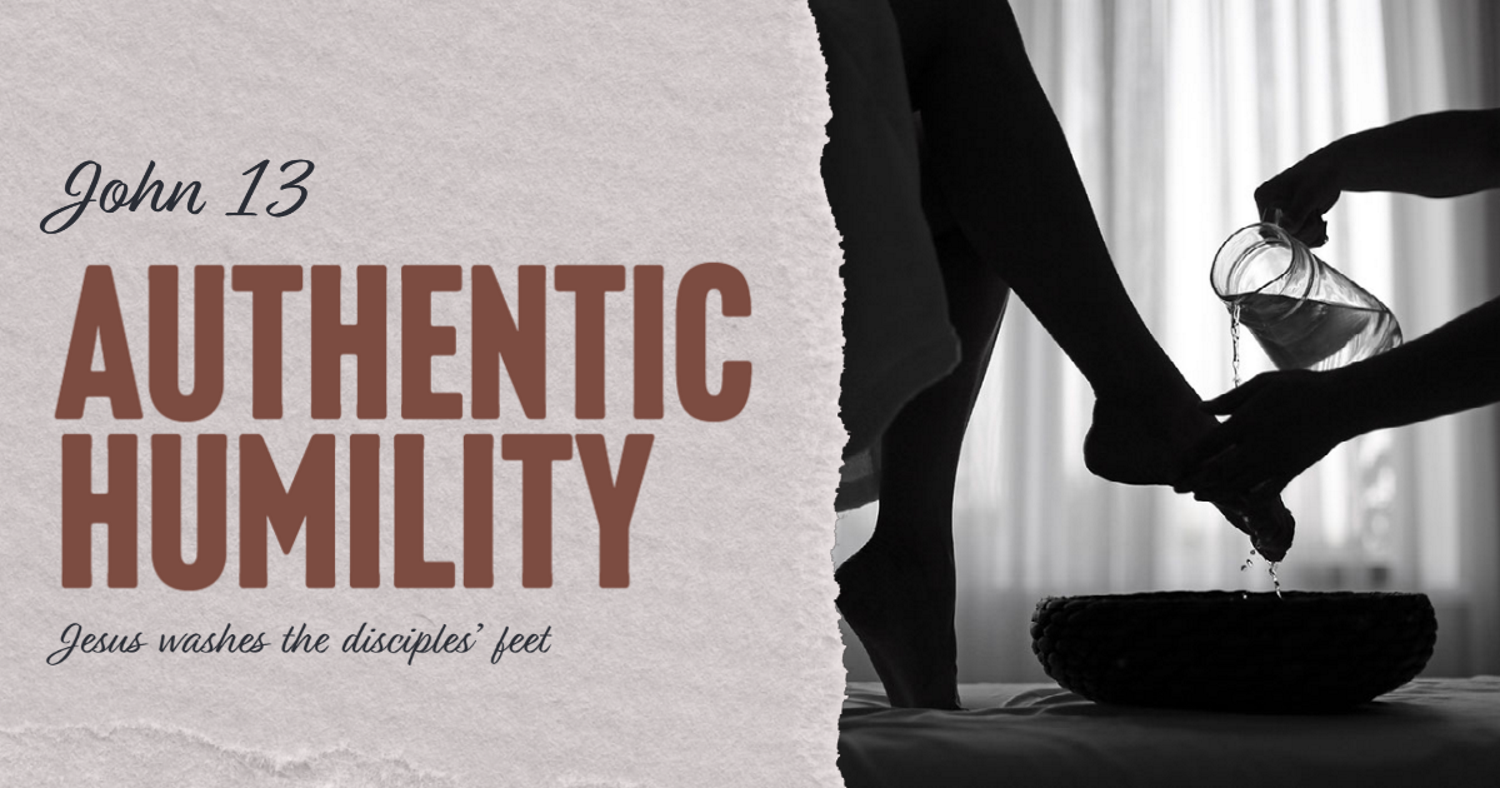 "For I have given you an example, that you also should do just as I have done to you." - John 13:15
This is what Jesus said after washing the disciples feet. Jesus is the perfect model for humility! We should be seeking out those in need and seeing others as more valuable than us. If you're a willful entrepreneur, you create a business that revolves around yourself. For example, your business is revolved around your talents, drive, energy, and vision.
If you're wanting to be a faithful entrepreneur, you need to understand that life isn't about you nor your business!
What are some things you can do this week to work towards having the authentic humility Jesus demonstrated?
---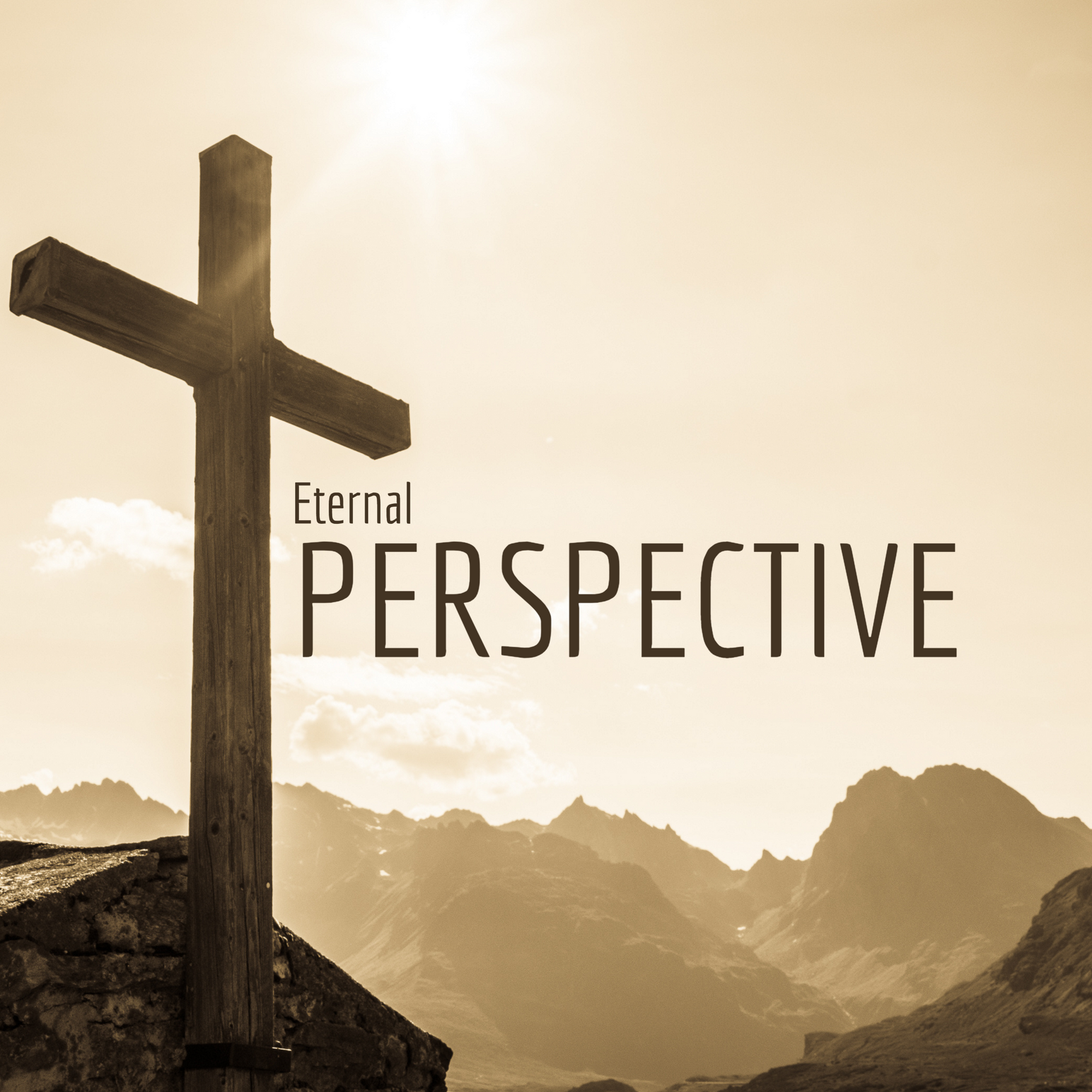 "And if I go and prepare a place for you, I will come again and will take you to myself, that where I am you may be also." - John 14:3
Jesus' ministry was always focused on what God ultimately called Jesus to do -- bring eternal life to all who believe. If you're a willful entrepreneur, you are likely trying to wrestle the unknown under your control. You try to decide on the outcome you ultimately want to see, losing site of what REALLY matters in the end.
Want to make the shift to being a faithful entrepreneur? You need to keep the right perspective! Regardless of what happens in your business, you know that ultimately God wins and those who follow Him will get to spend eternity with Him. You should still work hard, just with a different perspective / end goal.
---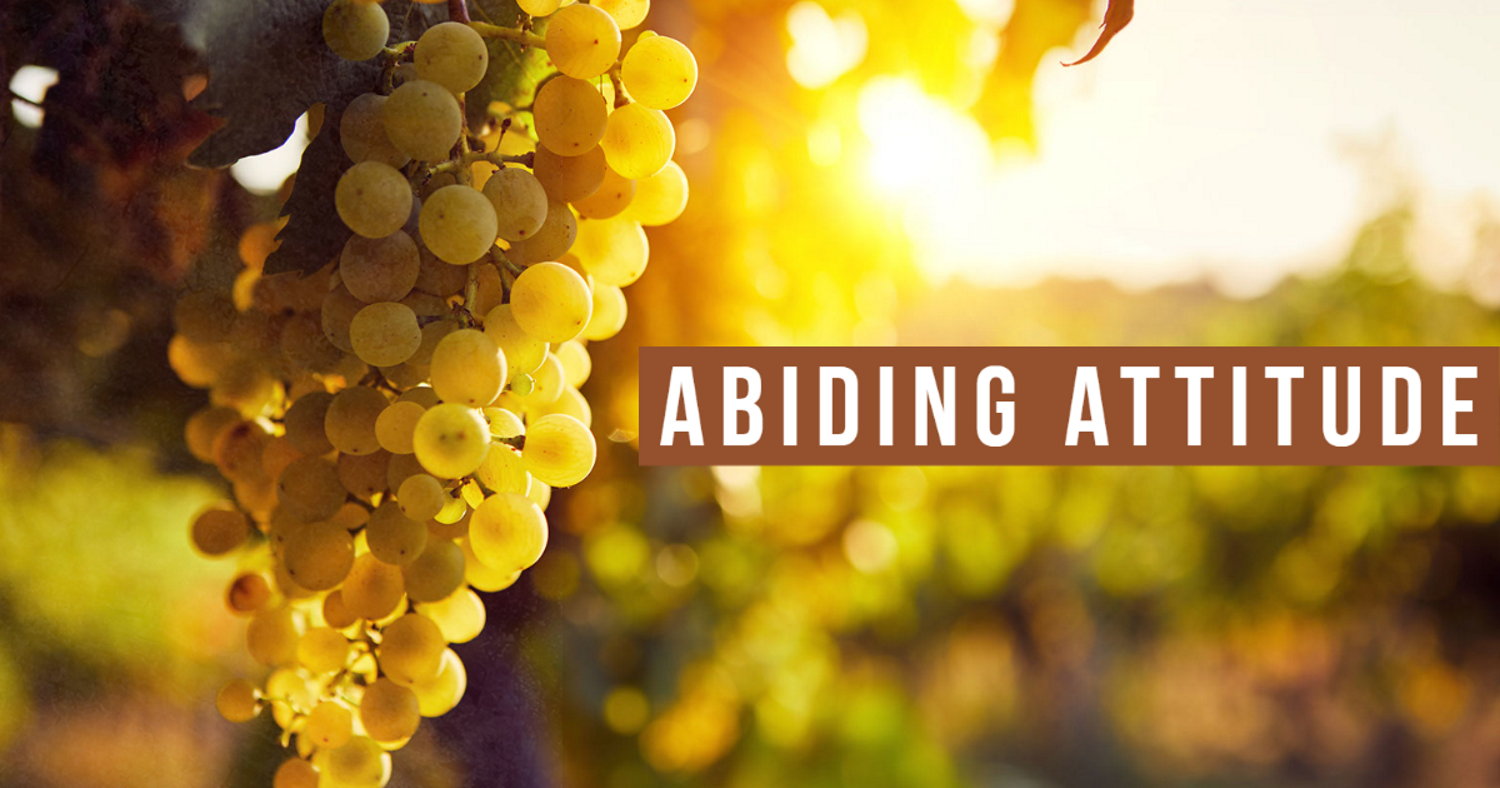 "Abide in me, and I in you. As the branch cannot bear fruit by itself, unless it abides in the vine, neither can you, unless you abide in me." - John 15:4
Throughout Jesus' ministry, he takes time to be alone and pray to his Father. If Jesus took the time and made the effort to abide in his Father, how much more do we need to focus on abiding in our Father?
Willful entrepreneurs tend to always be going, never taking the time to sit and spend quality time with God. If you're the type of person who wears busy as a "badge of honor" and you rarely (or never) take time to pause and spend time with God, you're setting yourself up for failure. Work towards being a faithful entrepreneur!
Faithful entrepreneurs work hard but know that hard work apart from God is pointless. They make it a priority to abide in Christ. Take some time this week (and going forward) to unplug from work to commune with your Father!
---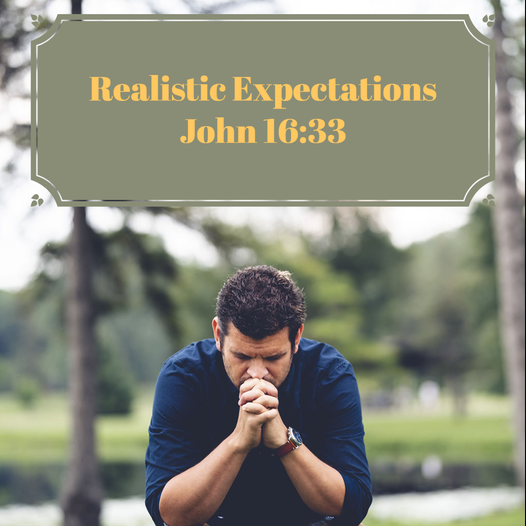 "I have said these things to you, that in me you may have peace. In the world you will have tribulation. But take heart; I have overcome the world." - John 16:33
Jesus knew that he was ultimately going to suffer a brutal death, but he didn't try to change the outcome of his life. Willful entrepreneurs try to take control over the outcomes in their business/life; however, that's not how it works. It's exhausting trying to do everything you can to create outcomes that fit with your desires instead of just trusting in God's provision.
Instead, become a faithful entrepreneur that understands and accepts that the outcomes are in God's mighty hands. You might have setbacks in your business but knowing that God is faithful and trusting in Him will help you push through hard times.
---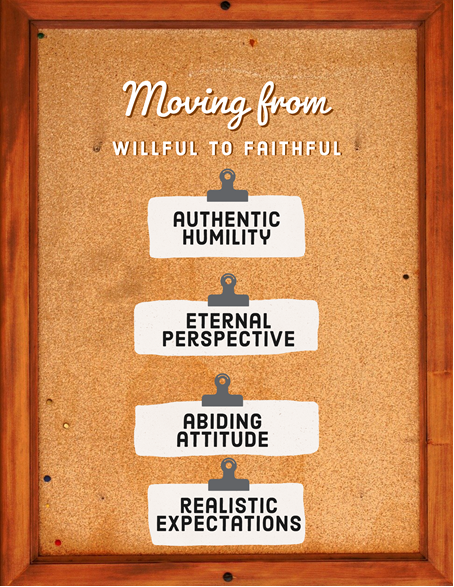 Over the last month we've shared four things Jesus modeled that can help us move from the willfulness column into a life of faithfulness: authentic humility, eternal perspective, abiding attitude, and realistic expectations. Making the shift from willful to faithful isn't going to be easy and won't happen overnight. If you're truly wanting to become a faithful entrepreneur (and faithful in the rest of your life) it's going to take intentional actions each and every day.
What are some intentional actions you can begin taking this week to begin to shift from being willful to faithful?