I hope you took some time last month to reflect on the close relationships in your life. Or if you don't have close relationships, I hope you took the time to find some ways to work on gaining close relationships with other Christians because it is truly important. If you missed out on last month's blog which focused on Sharpening One Another, check it out here: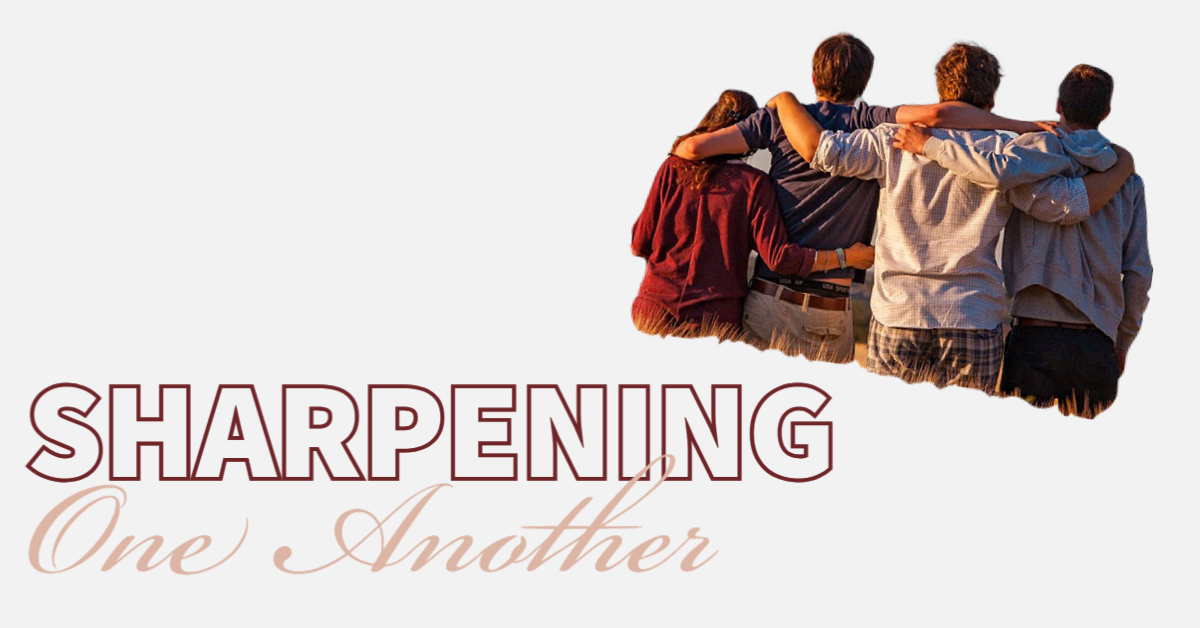 Since the COVID shutdowns in March of 2020, people have been through a lot of hardships. What made things even more difficult is the fact that some were left to deal with the hardships alone. I mentioned it last month, but we're not meant to do life alone. When you are isolated, hardships become more difficult to deal with. Over the last two years, have you felt alone? I know at the beginning of COVID I was longing for community (more than virtual small groups on zoom or church online).
The last year has been an extremely difficult one for my entire family. October 28th, 2021 marked one year since my brother Tyler was killed in a motorcycle accident. My family and I are still hurting. I still have flashbacks and remember the guy who came into the office to break the news to us. The numb feeling as I began to process the news. Even still, it sometimes doesn't feel real. Going through the first holiday season and his first birthday without him was extremely difficult. We'll continue to miss him for the rest of our lives.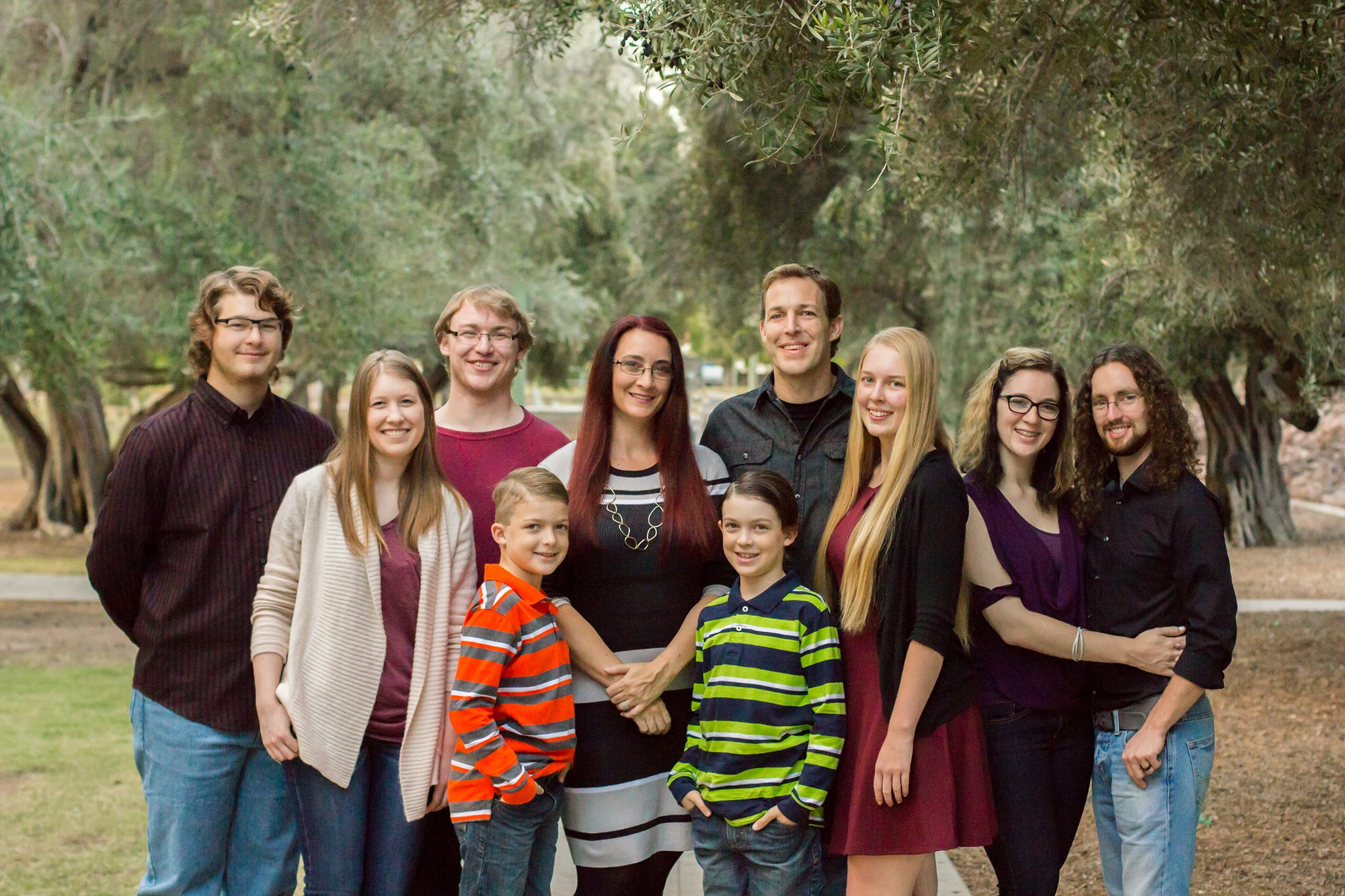 Last December, I wrote more about it and why what we're doing with our Cornerstone Portfolios are so important to us. We are also still raising money for the Tyler Hybiak Memorial Fund to continue providing scholarships to seniors wanting to pursue trades. This last May/June, we were able to provide $10,000 worth of scholarships to 4 high school seniors. We thank everyone who has donated and appreciate any donation going forward. Although we won't ever be able to get Tyler back, we'd like to continue helping others because Tyler loved helping others.
My family is still heartbroken and won't ever be the same. However, I really don't know how I would have made it through this tragedy if it wasn't for my church family – both from the one over 2000 miles away in Tucson and the new one I had in Virginia. At the time, I was new to the church here (my family had been going for a few years), but I still felt the love and support from everyone. And even though I was thousands of miles away from my church in Tucson, I still felt the love and support from people there.
Bear one another's burdens, and so fulfill the law of Christ. - Galatians 6:2
The church came together and supported my family during this time. Providing meals, checking on us, and most importantly, praying for us.
With all that being said, I want to spend more time this month discussing the importance of church fellowship and what the Bible says about it. Hebrews 10:24-25 says, "And let us consider how to stir up one another to love and good works, not neglecting to meet together, as is the habit of some, but encouraging one another, and all the more as you see the Day drawing near."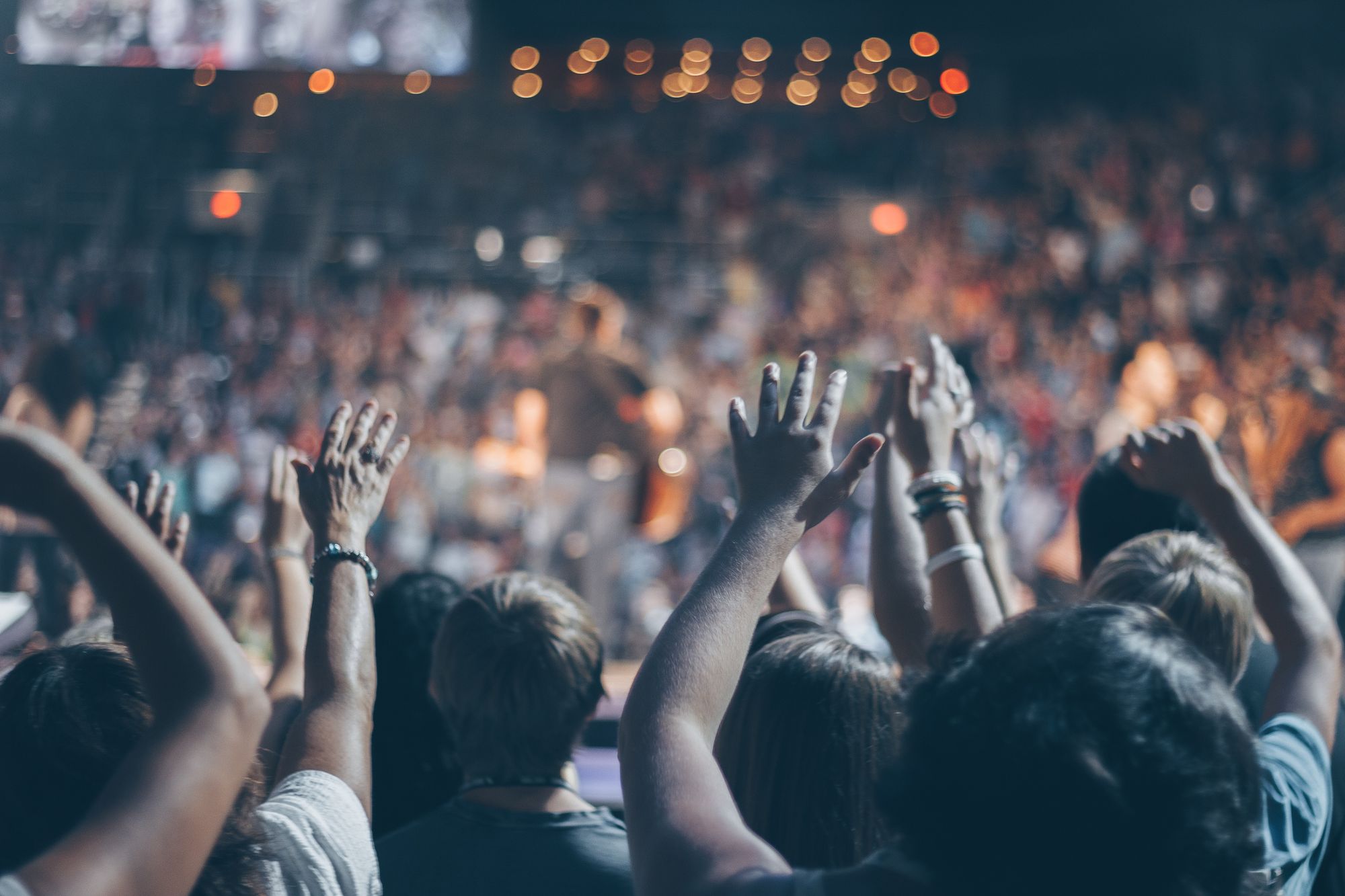 This verse is all about community. We're told to stir up one another, encourage one another, and not neglect to meet together. Christian perseverance is a community effort! Doing life together with other Christians helps encourage us to keep pushing on even when things get tough. We cannot serve one another if we're neglecting to meet together. Church online is a great resource – especially while traveling, sick, etc. However, we're specifically told in the Bible to meet together regularly. Specifically during the many months of not meeting in person throughout COVID, I felt the toll of it and I know other Christians also felt it. It was so refreshing that first Sunday we were able to meet together in person again!
We're also told that the church is the body of Christ. We have all been given specific spiritual gifts that work together with others' gifts – just like different parts of the body work together. The body of Christ thrives when it's working together.
For as in one body we have many members, and the members do not all have the same function, so we, though many, are one body in Christ, and individually members one of another. Having gifts that differ according to the grace given to us, let us use them - Romans 12:4-6a
For the body does not consist of one member but of many. If the foot should say, "Because I am not a hand, I do not belong to the body," that would not make it any less a part of the body. And if the ear should say, "Because I am not an eye, I do not belong to the body," that would not make it any less a part of the body. If the whole body were an eye, where would be the sense of hearing? If the whole body were an ear, where would be the sense of smell? But as it is, God arranged the members in the body, each one of them, as he chose. If all were a single member, where would the body be? As it is, there are many parts, yet one body. - 1 Corinthians 12:14-20
I would encourage you to read this whole section that discusses more on the church being one body and the importance of each member. Meeting together as one body and using our God-given gifts aren't just suggestions, they're commands. Some churches had virtual options for Sunday services before COVID, but more services have offered it since the shutdowns began and continue to offer it. Again, it's a great resource; however, it doesn't dismiss the fact that if we are able, we need to be meeting together.
Have you been using your spiritual gifts to help the body of Christ? Do you feel as if you are part of the body or do you feel like you have been detached? Getting back can be difficult in the beginning, but I promise you won't regret coming and having the community back.
---
Cornerstone Impact Update
Each month, we like to share any updates or content from our BRI partners. Below I highlight some videos and articles from our partners Eventide and Inspire.
Eventide

At Eventide, they believe that investing is ownership. They have a framework called Business 360 which focuses on how a business engages with various stakeholders. In this short video, their founding members share the core beliefs behind their work and why they're committed to the work of investing that makes the world rejoice.
When people say "investing is ownership" what do they mean? There are 3 dimensions to his answer. Check out this short video from Eventide's Co-CIO, Finny Kuruvilla, as he explains the 3 dimensions of "investing is ownership."
Inspire
Does how we invest and spend God's money matter to those around us? Read an article by Shane Enete, Ph.D., CFA, CFP for more:
As more companies push progressive, liberal political agendas, Christian investors are demanding things change. Read more in this article by Inspire's CEO, Robert Netzly:
---
Free Shirt!
Spread the good news with a free t-shirt! Many people are not aware of Biblically Responsible Investments (BRI). We have to spread the word. One way we can do that is through wearing one of the softest t-shirts. We now have TWO Cornerstone t-shirt designs (and colors)!
Design 1 (Unfortunately, we are out of mediums in this design):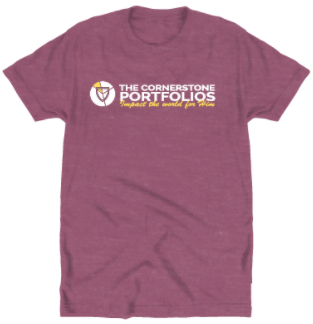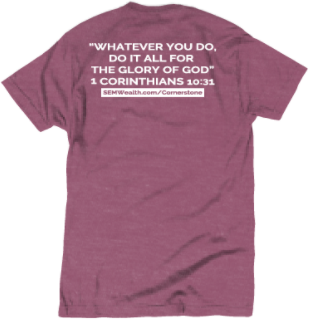 Design 2 (SEMWealth.com/Cornerstone small text on upper back):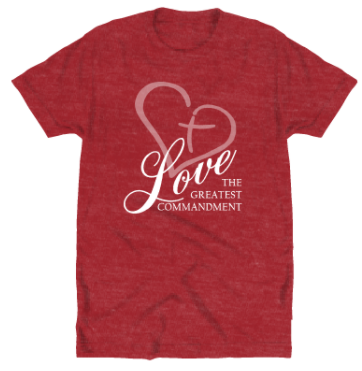 Click here if you'd like to order your free Cornerstone t-shirt.